Farrell pleased with Drew's play in first game back
Boston shortstop had missed six straight games with strained right oblique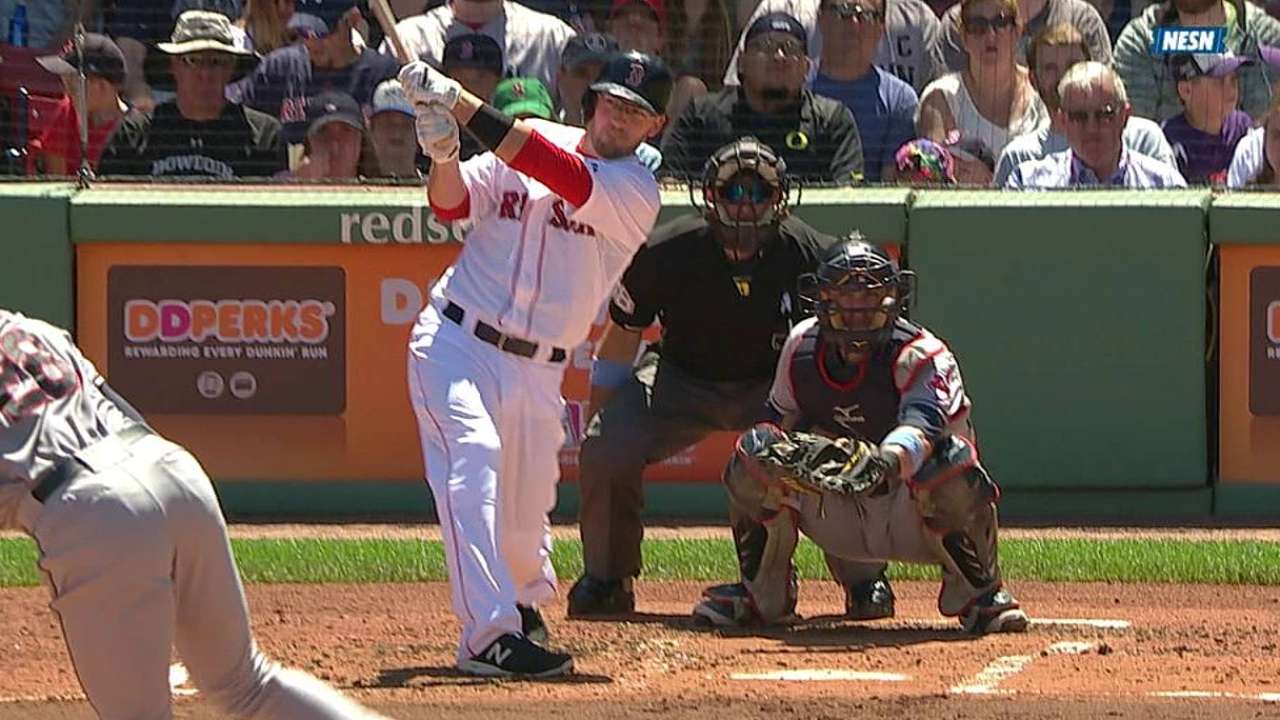 BOSTON -- Shortstop Stephen Drew returned to the Red Sox lineup Sunday after missing the last six games with a strained right oblique. He went 2-for-4 with a stolen base and a pair of strikeouts in a 3-2 loss to the Indians.
Drew had a chance to end the game with runners on first and second and one out in the bottom of the ninth, but struck out.
Manager John Farrell said Drew had no physical setbacks during the game, and he was encouraged by the way his shortstop swung the bat, especially after missing the entire week.
"You see some consistent timing coming in as he gets more at-bats, even with the four or days down," Farrell said.
Drew took batting practice with ramped-up intensity and fielded ground balls with no visible discomfort before Saturday's game against the Indians. After the game, Farrell said Drew would be available and wouldn't need an MRI because he passed all his pregame tests. If Drew hadn't passed, a trip to the disabled list would have been a possibility.
"He passed his tests as far as swinging the bat with increased intensity," Farrell said. "All the defensive work that he's gone through really never produced symptoms in the oblique, so he's in there today."
Drew said it was frustrating being held out with an injury he's never dealt with before because he wanted to take it slow and make sure he was truly 100 percent.
"I'm just saying, like, taking more swings day-by-day, and that's a good thing," Drew said. "Going to take it slow and I have to do some more things and make it game speed-like and go from there."
The 31-year-old was 1-for-14 entering Sunday since rejoining the club nearly two weeks ago. He signed a one-year deal worth about $10 million on May 20 after rejecting the club's qualifying offer this offseason. He hit .253/.333/.433 in 124 games last season as Boston's starting shortstop.
"You don't have the benefit of a gradual buildup that Spring Training would provide," Farrell said. "Not only is he coming back into full speed, but he's coming back to face pitching that's now got 2 1/2 months under their belt.
"Getting his timing back at the big league level is a challenge. Not only for him, but for anybody that would miss two full months."
Steven Petrella is an associate reporter for MLB.com. This story was not subject to the approval of Major League Baseball or its clubs.