Bogaerts doesn't start due to flu; Holt at third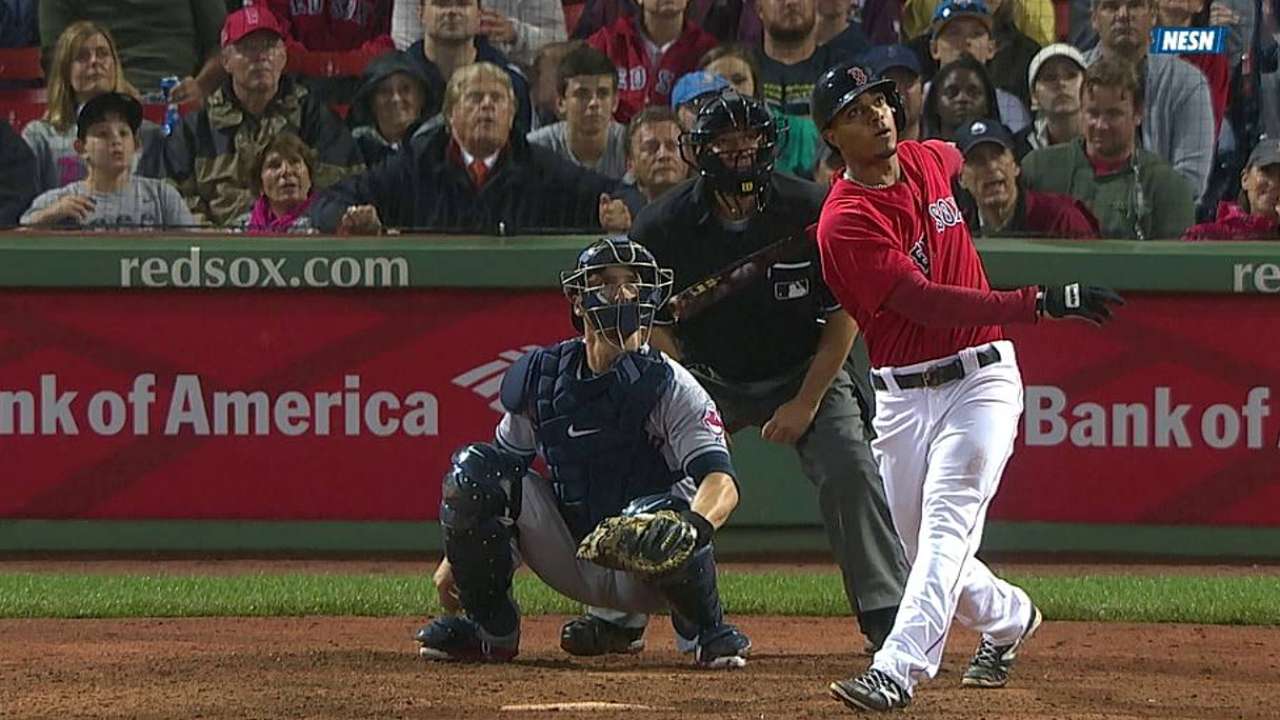 BOSTON --- The Red Sox held third baseman Xander Bogaerts out of the starting lineup Sunday due to a fever and flu-like symptoms, manager John Farrell said.
"We've kept him away from the group as much as we can this morning," Farrell said. "Hopefully this doesn't become something that spreads throughout [the clubhouse]. Hopefully he's back in the lineup [Monday]."
Hot-hitting Brock Holt stayed in the leadoff spot and played third base in place of Bogaerts. He played right field Saturday as Farrell and the staff continue to test his defensive versatility. Holt, who came up in the Pirates organization as a second baseman, has played third, first, right and left field this season for the Red Sox.
Holt had a .338/.377/.468 slash line in 139 at-bats entering Sunday's game.
Bogaerts was used a pinch-runner in the ninth inning of Sunday's 3-2 loss, but he did not play the field.
Steven Petrella is an associate reporter for MLB.com. This story was not subject to the approval of Major League Baseball or its clubs.