Rotation competition heating up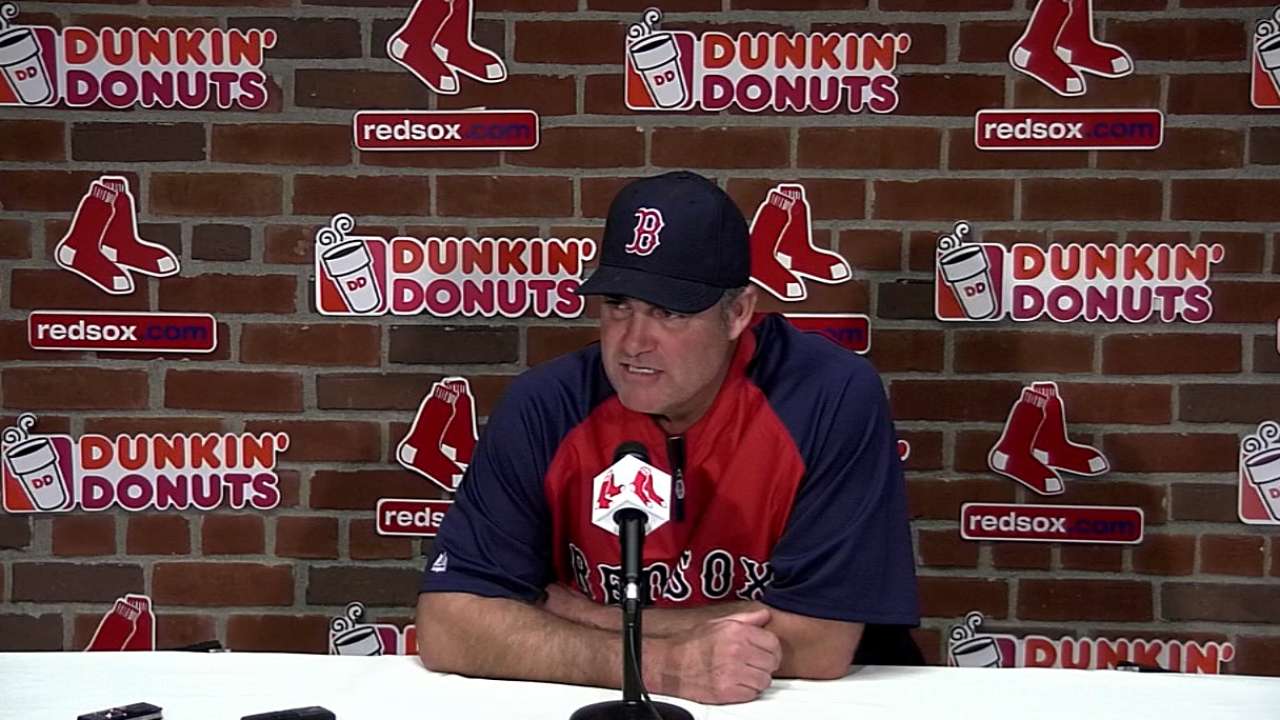 BOSTON -- The job that Red Sox right-handers Rubby De La Rosa and Brandon Workman have done as fill-ins while righty Clay Buchholz and lefty Felix Doubront recover from injuries has created some intrigue in the rotation.
While Buchholz is certain to return to the rotation once the club decides he's had enough time in his Minor League rehab assignment, there's a chance De La Rosa or Workman could unseat Doubront.
"It's a good problem to have, to have a lot of pitchers that are capable of helping us," said general manager Ben Cherington. "We have to get there. We'll see where we are when we get to that point. We're waiting on a number of things, we're waiting on word on Workman's suspension, figuring out how that plays into it.
"We'll wait and see how Buch does in his next outing, so we'll just have to wait on a few things before we can make any decisions. But if we have tough decisions to have, I'll take those tough conversations as opposed to the alternative of not having them. It's a good problem to have."
Perhaps Doubront could move to the bullpen, along with either De La Rosa or Workman. The Red Sox have expressed a desire to stop moving Workman back and forth, and would rather keep him starting the rest of the season.
"We wouldn't rule anything out," said Cherington. "In Clay's case, he's established himself as a Major League starter. Given what he's accomplished when he's feeling good, we want to give him every opportunity to stay in that role. The other guys have all done it, they're also all capable of starting, so we have to balance that stuff, see where we are a few days from now once we have more information on Workman's suspension, see how Buch does on his next outing and go from there."
Ian Browne is a reporter for MLB.com. Read his blog, Brownie Points, and follow him on Twitter @IanMBrowne. This story was not subject to the approval of Major League Baseball or its clubs.