Farrell offers unsolicited praise for Betts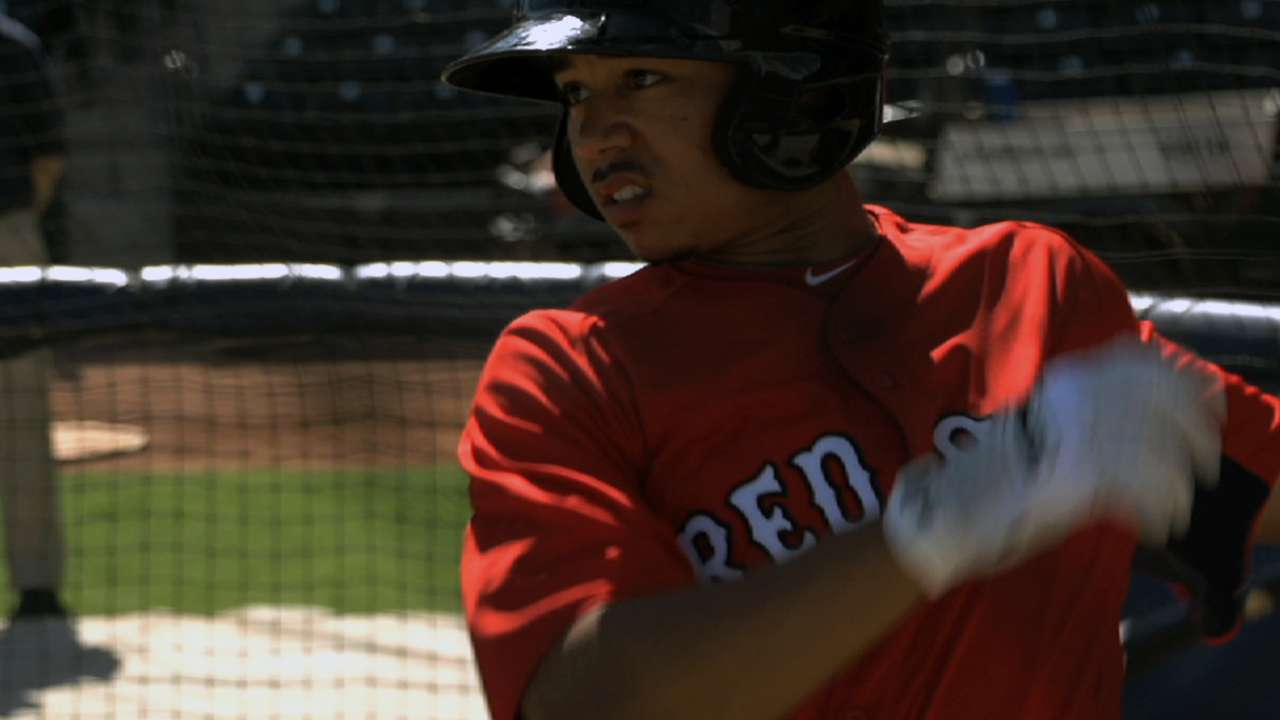 OAKLAND -- As reporters probed manager John Farrell for updates on a handful of injured Red Sox on Saturday -- Shane Victorino, Mike Carp, Will Middlebrooks, Andres Torres -- Farrell tossed another name into the discussion: Mookie Betts.
Betts, the team's No. 5 prospect, is healthy, and he continues to turn heads at Triple-A Pawtucket.
"I don't have a real update on that as of yet," Farrell said when asked about Torres' progress. "I know Mookie Betts is swinging the bat well," he added, drawing some laughs.
Selected in the fifth round of the 2011 First-Year Player Draft, Betts is batting .348 with eight home runs and 46 RBIs this season between Double-A and Triple-A.
"I'm not suggesting anything, other than we recognize and watch what he's doing daily," said Farrell. "The fact that he's in Triple-A, he's clearly on the radar."
Betts began his career as a shortstop and shifted to second base, but he has recently seen time in center and right.
"We're not ready to anoint him a regular center fielder, or a regular outfielder, but his athleticism certainly plays there," Farrell said.
It could be a while before Betts make his Major League debut, but he is displaying his versatility on defense and a knack for getting on base.
He has the skipper's attention.
"Time frame, no indication to it," Farrell said. "He's doing everything he can, though, to put himself on that track."
Aaron Leibowitz is an associate reporter for MLB.com. This story was not subject to the approval of Major League Baseball or its clubs.