Slumping Bogaerts rests after talk with Farrell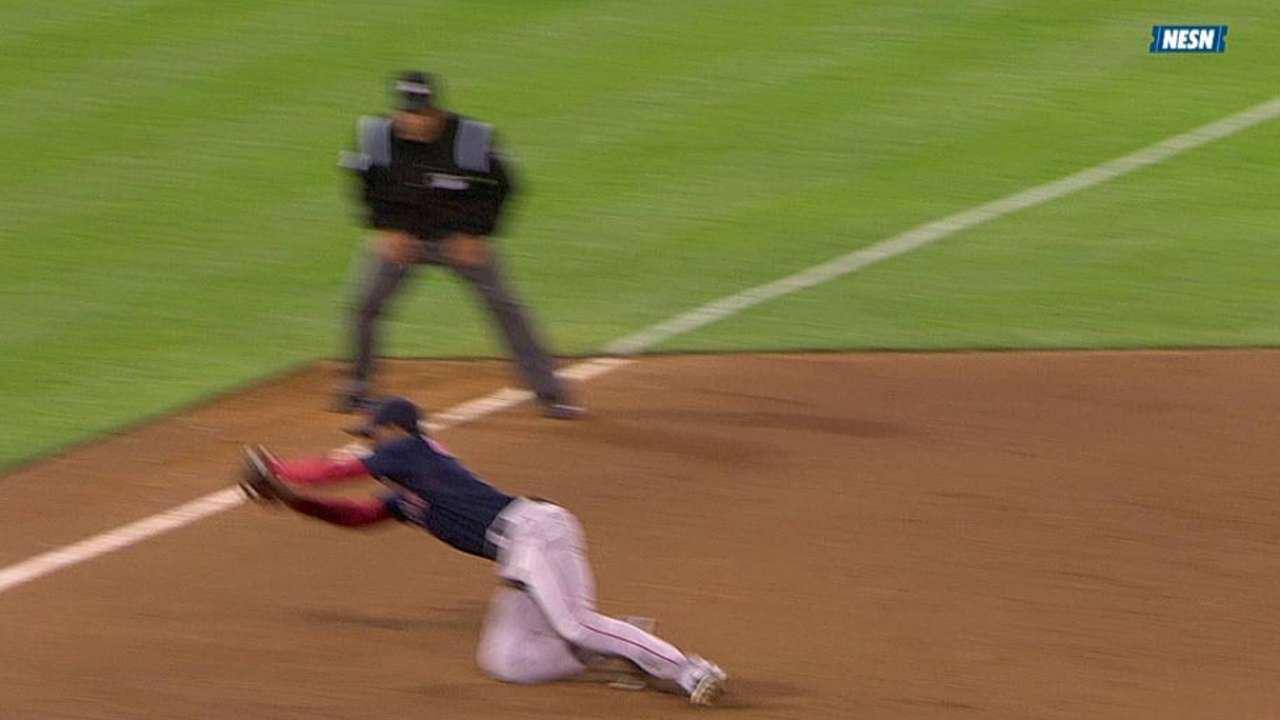 OAKLAND -- Manager John Farrell kept slumping third baseman Xander Bogaerts out of the lineup on Saturday after talking with him "at length" about his recent struggles.
The 21-year-old is 4-for-43 (.093) since June 8, and he is hitless in his last 12 at-bats.
"Having a chance to sit with him this morning, I don't think it's him trying to make up for previous at-bats, or pressing to do more," Farrell said Saturday. "I think there's just been a stretch of time here where he's just missed his pitch on the plate."
Jonathan Herrera got the start at third base in place of Bogaerts, and Farrell said Herrera would play shortstop on Sunday to give Stephen Drew a day off.
A few months into Bogaerts' first full season in the Majors, opposing pitchers are beginning to make adjustments.
"You see that there are specific areas to the strike zone that they're trying to go to," said Farrell. "The up and in, down and away areas they're trying to exploit, and that's where I think sometimes his frustration comes in."
Farrell does not believe Bogaerts' struggles at the plate are related to his transition from shortstop to third, where he has committed four errors in 16 games since June 2.
"There's been maybe a couple of plays where he's rushed his throws at times, but that's not filtering into his hitting," Farrell said. "He's confident that's not part of it."
Aaron Leibowitz is an associate reporter for MLB.com. This story was not subject to the approval of Major League Baseball or its clubs.