Buchholz plans on being less predictable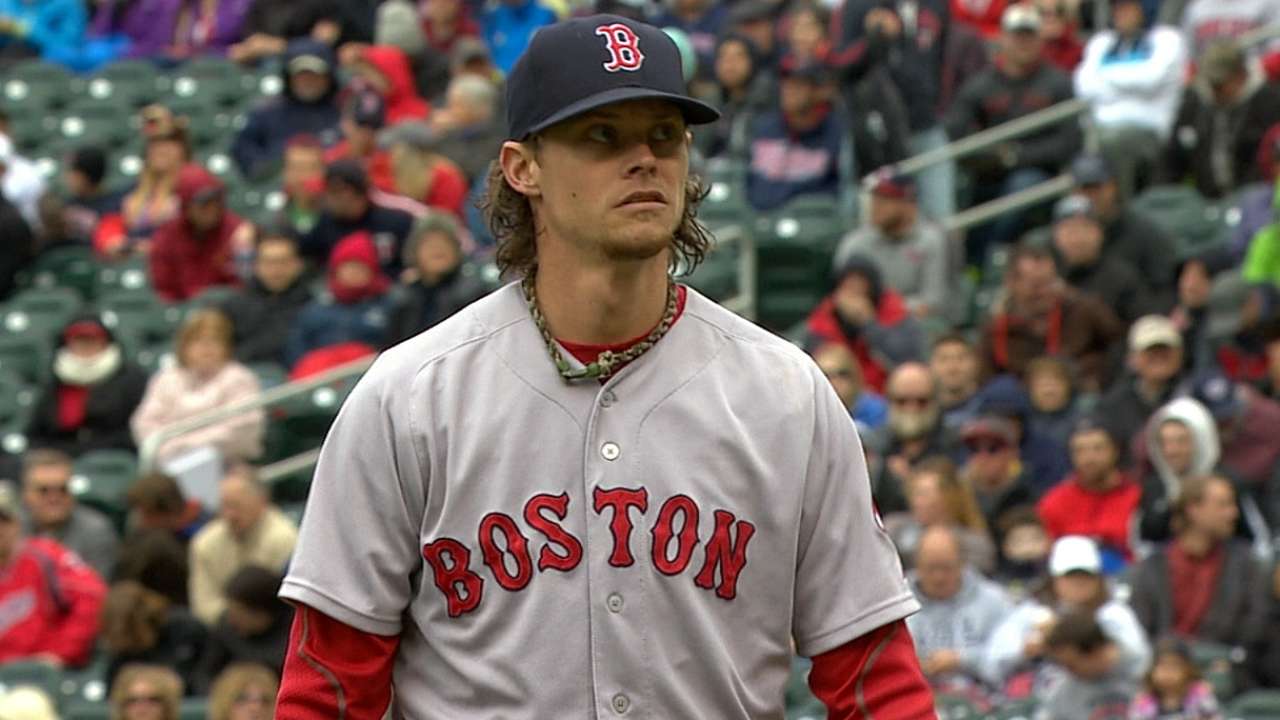 OAKLAND -- Clay Buchholz had a rough first two months of the season before going on the disabled list with a hyperextended left knee, but he will return to the Red Sox with increased confidence in his pitches, ready for a fresh start.
"I'm 100 percent," Buchholz said on Sunday. "Knee is a non-issue, and it's just a matter of getting back out there and getting re-acclimated with pitching at this level."
In 10 starts this year, Buchholz has gone 2-4 with a 7.02 ERA. Part of the problem, he explained, was that he'd become too predictable.
"The two pitches I felt comfortable throwing was fastball and cutter, and that's basically all I threw," he said. "That's one of the reasons I was getting hit."
During his rehab, Buchholz worked on "pitching backwards" -- throwing offspeed stuff early in counts.
"I've always been a guy to throw curveballs or changeups first pitch, and throughout this whole season it's been fastball-cutter for me," he said. "I feel like, if I can switch it up and throw one of four or five pitches first pitch, I'll have a better chance of success, rather than just throwing one of two pitches."
In his final rehab start on Thursday, Buchholz tossed six shutout innings.
"This is like start over for me," he said. "I'm not worried about the numbers or anything; there's nothing I can do to change them, except by going out and pitching well."
Buchholz is a likely candidate to start the Red Sox's series finale in Seattle on Wednesday.
Aaron Leibowitz is an associate reporter for MLB.com. This story was not subject to the approval of Major League Baseball or its clubs.