Ortiz gets his hit, apologizes to MLB, Torre, scorer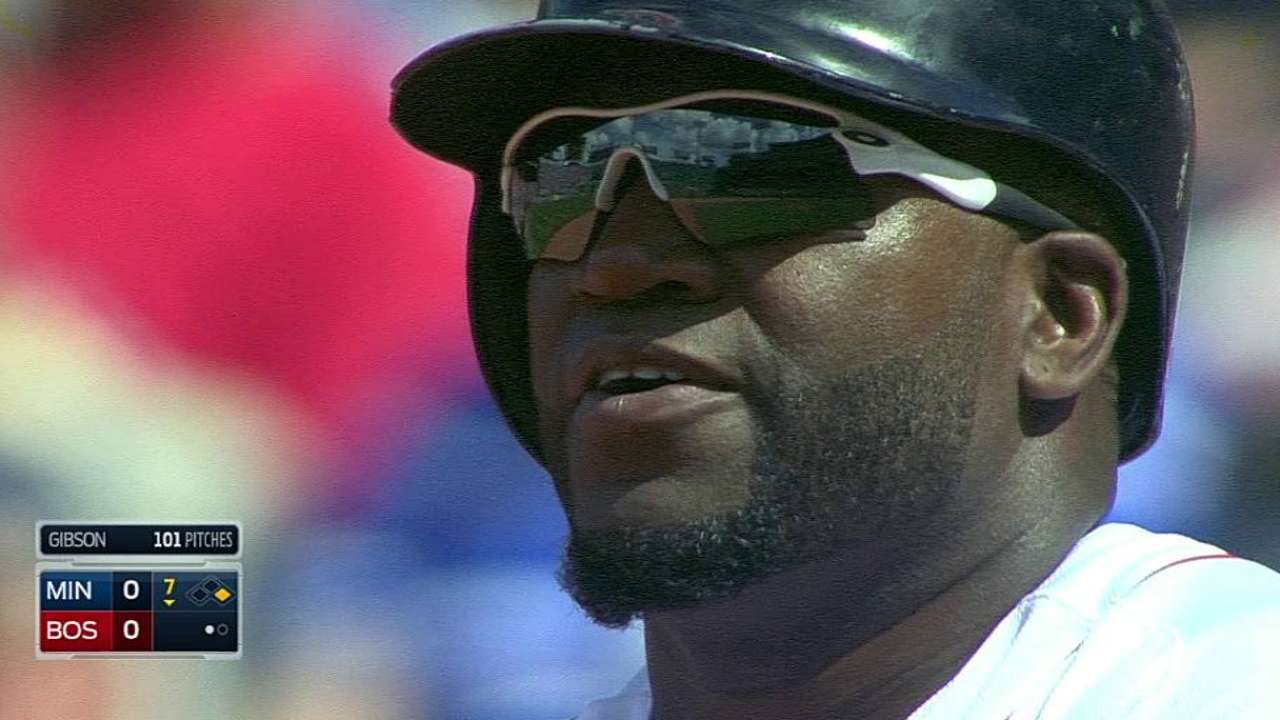 SEATTLE -- David Ortiz gained four points in his batting average before stepping to the plate on Monday night against the Mariners.
Official scorer Bob Ellis reversed his controversial call from the June 18 game against the Twins played at Fenway Park and awarded Ortiz with a hit while taking an error away from first baseman Joe Mauer.
Ortiz expressed regret on Monday for the way he handled the situation last week.
"All I have to say is I know I owe an apology to MLB, Mr. Joe Torre, even the scorekeeping guys," said Ortiz. "I know that I had frustration come out that way, and that's not what you really want."
Ortiz stung a ground ball to the right side that Mauer bobbled after making a half-dive to stop it in the first place.
Moments after Ellis ruled the play as an error, Ortiz gave a thumbs-down sign in the direction of the press box. After the game, in which the Red Sox won 2-1, he was critical of the scoring decision and expressed frustration that the Red Sox don't get the benefit of the doubt from official scorers more often during home games.
Torre, an executive vice president of Major League Baseball, later issued a statement backing the objectivity of official scorers and adding that everyone in the game deserves respect and added hope that "David will meet that standard going forward."
By Monday, Ortiz realized he was in the wrong.
"You don't want things to be like that and everything," said Ortiz.
Ortiz admitted that the trying season he is having individually and perhaps the struggles of his team led to the way he acted during and after Wednesday's game.
"This has been a season already that has been jam-packed with frustration," said Ortiz, who was hitting .252 after the call was changed. "At the end of the day, our job is based on results. I sit down and watch that TV every night after the game and I go 0-for-4, and all people talk and [complain] about is why I'm not hitting .300.
"Of course, you don't want to get caught into a situation … We are a family that of course needs to protect each other. There's a lot of people mad at me because I argued something that I didn't think I should get. I don't blame them. I'm not apologizing just because I got that result. It's because the message was spread out based on frustration. That's why I'm apologizing."
Ian Browne is a reporter for MLB.com. Read his blog, Brownie Points, and follow him on Twitter @IanMBrowne. This story was not subject to the approval of Major League Baseball or its clubs.