Victorino's rehab stint put on hold with sore back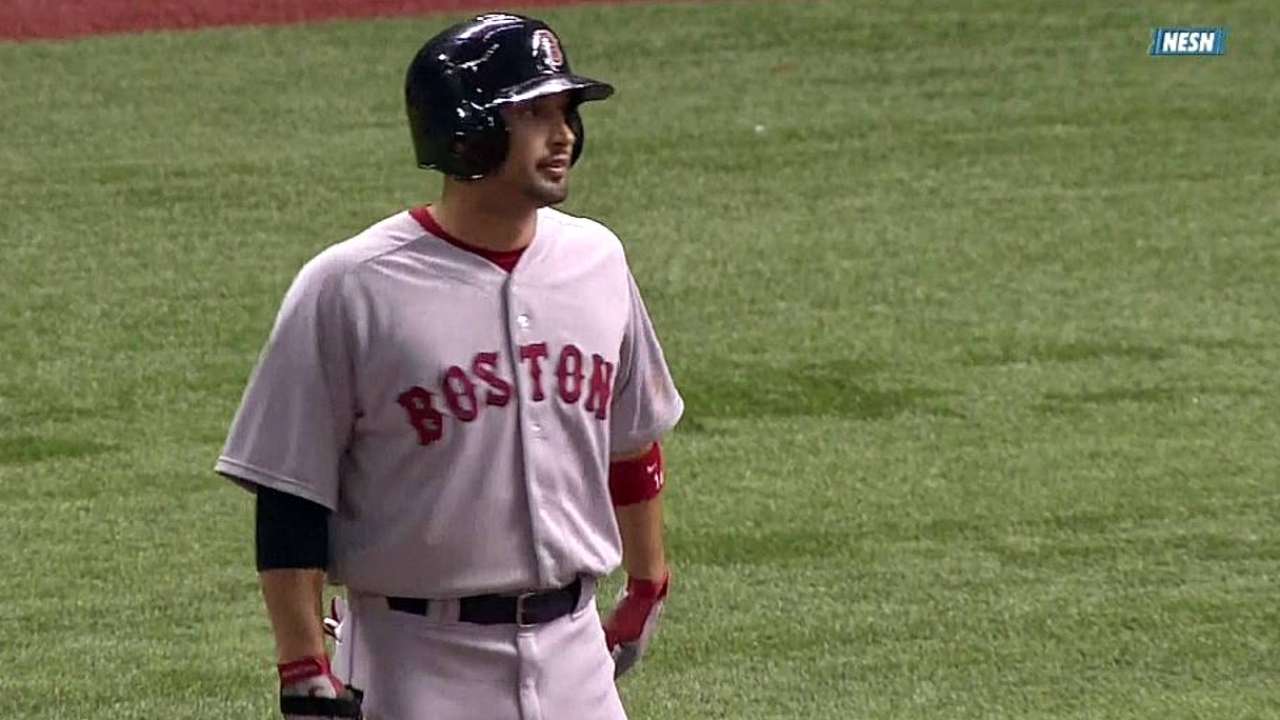 SEATTLE -- The Red Sox had hoped ailing outfielder Shane Victorino could return to the lineup Friday when they begin a three-game series on the road against the Yankees.
However, that possibility was nixed Wednesday when manager John Farrell announced that Victorino, who's been on the 15-day disabled list since May 24 with a hamstring injury, wasn't in the lineup for Triple-A Pawtucket because of pain in his lower back.
"He's got some discomfort in the low back area that's going to keep him down for a couple of days," Farrell said. "So that's delayed his return to us. We don't have a timeframe for that."
Victorino played six innings for Pawtucket on Tuesday and went 0-for-4 before feeling stiffness. Despite the Red Sox designating Chris Capuano for assignment on Wednesday, the club still has an unbalanced roster, with 13 pitchers and 12 position players.
That makes the Victorino news more disheartening for Farrell.
"We'd like to think there can be a right-handed-hitter who could balance things out," Farrell said. "That's why Shane's return to us fit for a number of reasons: One, the player he is, but just the balance of right-, left-handed. We'll see what options are available to fit that."
Adam Lewis is an associate reporter for MLB.com. This story was not subject to the approval of Major League Baseball or its clubs.