Schilling says cancer in remission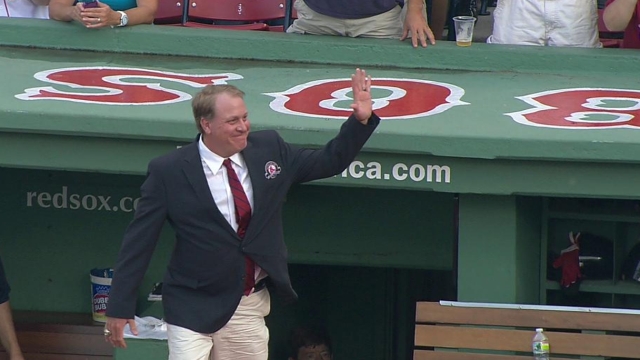 SEATTLE -- Former Red Sox pitcher and current ESPN analyst Curt Schilling used his Twitter account Wednesday to announce that his cancer is in remission.
Schilling, 47, spent the final four years of his Major League career in Boston, helping the Sox to World Series titles in 2004 and '07. In February, he released a statement through ESPN announcing the cancer but didn't specify what type before taking a leave of absence from the network.
A six-time All-Star, Schilling posted a 216-146 record and 3.46 ERA during a 20-year career. With the Diamondbacks in 2001, he earned co-World Series MVP honors alongside pitcher Randy Johnson.
Schilling was at Fenway Park on May 28 for a pregame ceremony to honor members of the 2004 World Series champions. Red Sox manager John Farrell has been in contact with the Schilling while he's undergone treatment.
"I had a chance to sit down and talk with him during the '04 celebration," Farrell said. "Thankfully, he's been in maybe the best medical hands that he could be to treat it. Honestly, I'm not surprised he would beat it, given his tenacity in and just his strength and personal will power."
Adam Lewis is an associate reporter for MLB.com. This story was not subject to the approval of Major League Baseball or its clubs.