Cherington expects Victorino back this season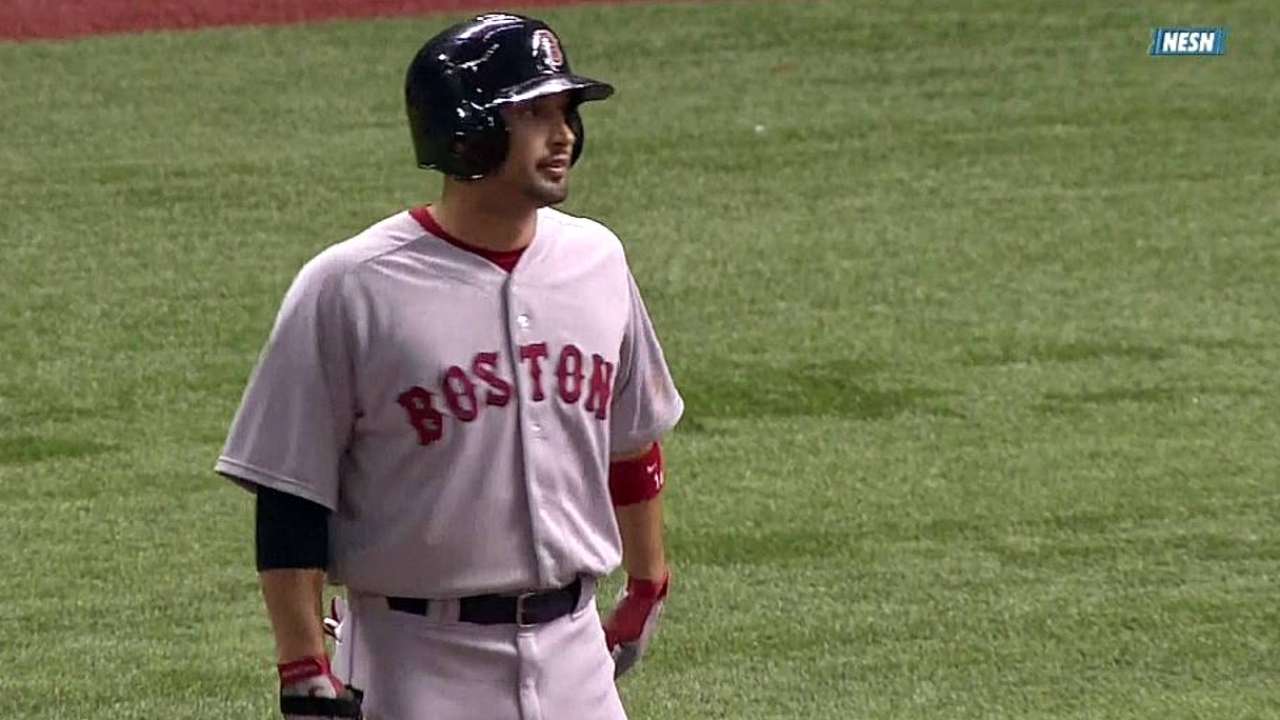 NEW YORK -- Health setbacks for Shane Victorino have been so frequent this season that it's fair to wonder what he can give for the remainder of 2014.
However, general manager Ben Cherington said the club still expects Victorino can get back on the field at some point.
Victorino has played just 21 games this season, and he was most recently shut down from his Minor League rehab assignment with lower back tightness.
"We still believe he's going to play and help us, but obviously there was a setback this week," said Cherington. "It's harder to say when that will be, but based on the diagnosis and the information we've gotten from our staff, he's going to come back and play. It's just, we don't know when exactly. It's a little bit harder to say than it would have been five or six days ago."
For now, Victorino will continue to be monitored by the medical staff before it becomes clear when he can get back on the field.
"He had an injection," Cherington said. "That's got to play its course and get the area calmed down, then we'll ramp up baseball activity again. It will be a few days at least until he's back into baseball activity, and then we'll go from there."
Ian Browne is a reporter for MLB.com. Read his blog, Brownie Points, and follow him on Twitter @IanMBrowne. This story was not subject to the approval of Major League Baseball or its clubs.