Farrell: Red Sox have utmost respect for Tanaka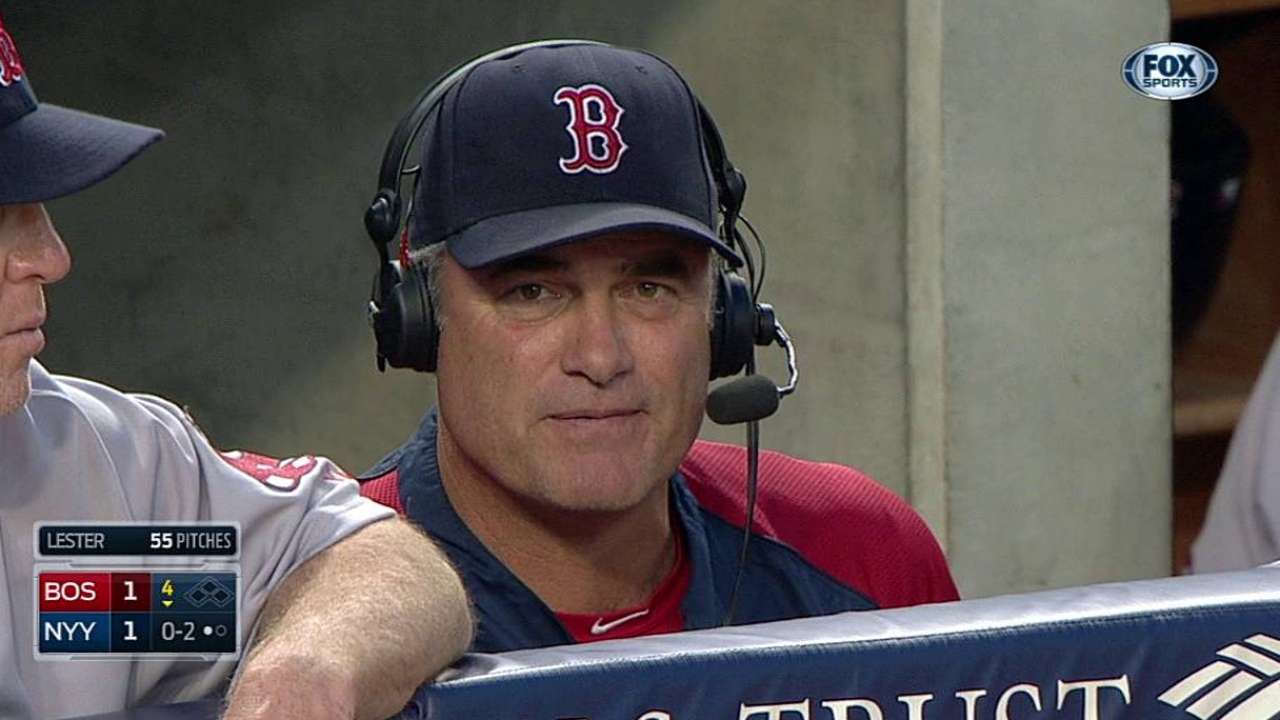 NEW YORK -- By now it's been well-documented.
Mike Napoli's shouts of "What an idiot!" to his teammates after he homered off a Masahiro Tanaka elevated fastball Saturday night quickly took over New York headlines Sunday. But manager John Farrell quieted any more suspicion about his first baseman's intentions.
"The one thing we don't ever want our players to be is non-emotional," said Farrell. "I'm aware of the comment made last night. I didn't hear it at the time. But I know this: We've got the utmost respect for Tanaka and I know Mike Napoli does.
"If his comment was based on emotion, in that moment, that wasn't directed to be derogatory towards him. It was a reaction."
Farrell also seemed to accept that the microphones, which caught his slugger's words, are to be expected at this level.
"My understanding is that they're looking to capture an emotion that might enhance the telecast," he said. "From my understanding, those [microphones] aren't directly inside the dugout, but are powerful enough to pick up things that can be said inside there.
"To me, the microphone is part of the package that FOX buys from MLB. That's part of what we live with."
Ian Browne is a reporter for MLB.com. Read his blog, Brownie Points, and follow him on Twitter @IanMBrowne. Jake Kring-Schreifels is an associate reporter for MLB.com. This story was not subject to the approval of Major League Baseball or its clubs.