Farrell comfortable with Uehara's workload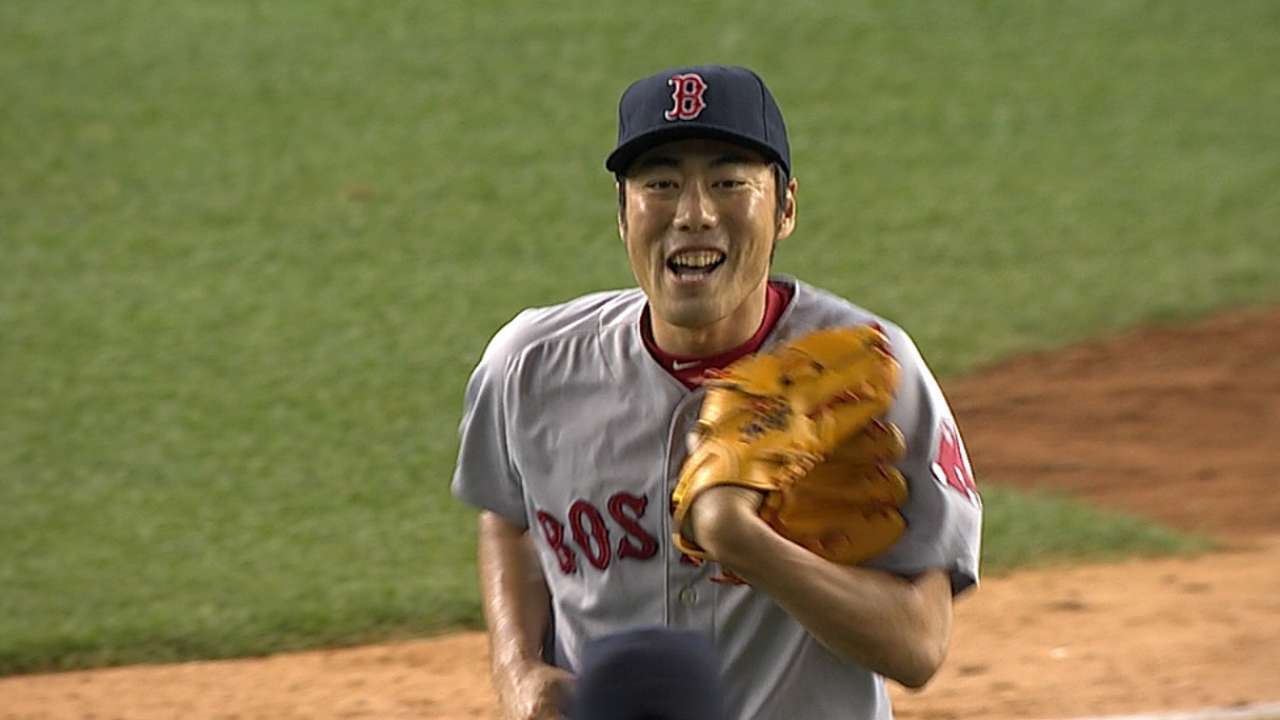 BOSTON -- A night after closer Koji Uehara gave up a run that led to a 2-1 loss to the Cubs, Red Sox manager John Farrell said the veteran righty would be available in Wednesday's series finale.
Uehara admitted fatigue was a factor when he gave up the deciding run Tuesday. It marked the third time over his last seven outings that Uehara allowed a run.
"There's been times where he's expressed that with some regularity of use," Farrell said. "Can't say that he's been overused. The one thing that Koji's been very clear at is that anytime he does feel something, he's expressive and we wouldn't do anything to put him in harm's way."
Uehara said after Tuesday's game that his spilt-finger fastball isn't where he'd like it to be.
While the 39-year-old has struggled in his last eight outings, compiling a 5.14 ERA over that period, he has the second-best save percentage in the American League (94.7) and a 1.40 ERA overall.
Quinn Roberts is a reporter for MLB.com. This story was not subject to the approval of Major League Baseball or its clubs.