Red Sox not considering demotion for Bogaerts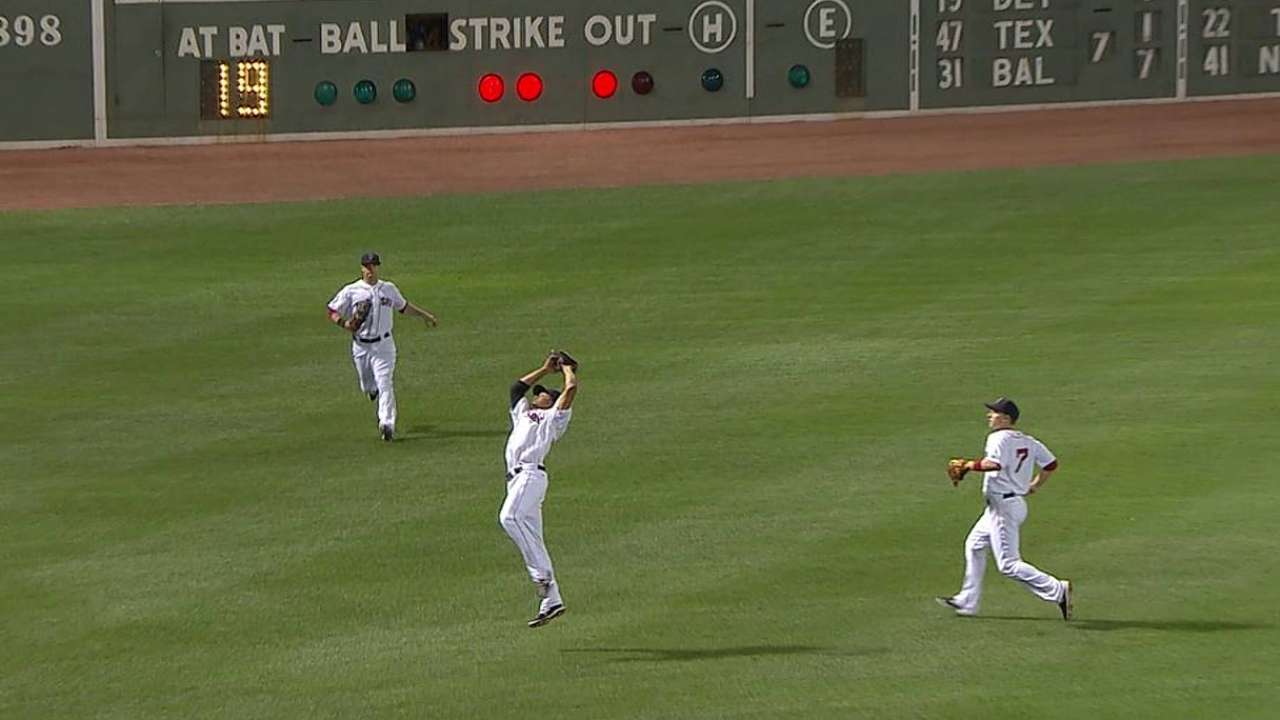 BOSTON -- While third baseman Xander Bogaerts continues to struggle at the plate, Red Sox manager John Farrell said before Wednesday's series finale against the Cubs that the team will not demote him to Triple-A Pawtucket.
"We haven't even considered that," Farrell said.
The 21-year-old came into the game in an 0-for-19 slump and had just two hits in 42-at-bats since June 18. He went 0-for-4 in Wednesday's 16-9 loss.
"Obviously, he cares. He's accountable for his actions, both in preparation and the ultimate results," Farrell said. "What we monitor is if that becomes a distraction inside the lines and right now it's not.
"He is working on some things, particularly with his balance and trying to keep his legs underneath him rather than lunging to the front side. Those are things we're hopeful that start to show up in games."
The team has chosen to take a patient approach with Bogaerts, who is in his first full Major League season and is batting .242 with six home runs and 19 RBIs through Wednesday.
"It might be a little bit more prevalent for a guy that's still creating a foundation here at the big league level where those swings of confidence might be a little bit wider," Farrell said. "But this is also somebody that we believe in and we continue to have him in the lineup and provide opportunities."
Quinn Roberts is a reporter for MLB.com. This story was not subject to the approval of Major League Baseball or its clubs.