Big Papi happy to let others go to All-Star Game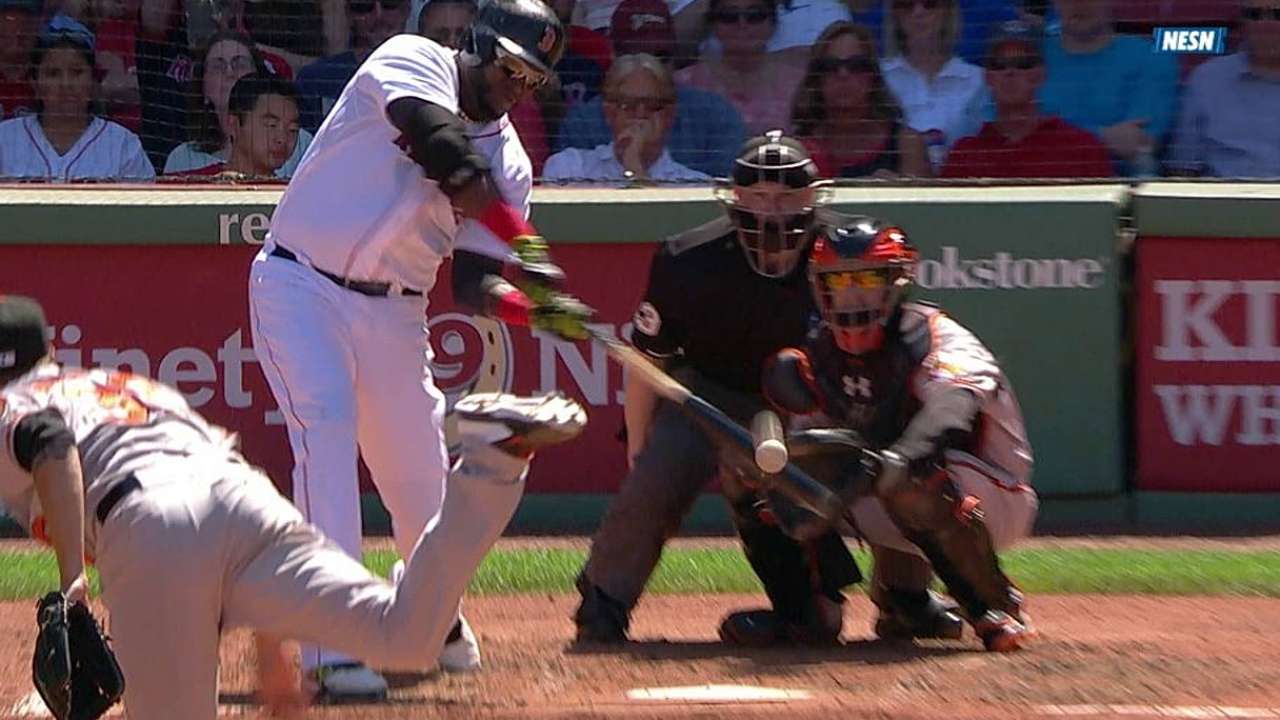 BOSTON -- For the last decade, David Ortiz was as close to a fixture as one could be at the All-Star Game, representing the Red Sox in nine of the last 10 seasons.
This season, Ortiz will actually get an All-Star break, in part because he wanted one. Also, Ortiz acknowledged to his manager that other sluggers around the league were more deserving this year.
John Farrell, who will manage the American League squad, indicated both Sunday and Monday that he probably would have found a way to get Ortiz on the team if his slugger had wanted to go.
"Yeah, we spoke about it a couple of days prior to the roster being submitted," said Farrell. "Out of respect to David, I wanted to get his thoughts, and I just felt like he recognized that there were other guys ahead of him with the years that they were having. At the same time, if it's in question, his being named to the team, he'd much rather get the days of rest."
With that in mind, when Farrell named his first replacement to the team on Monday, he chose Seattle's Kyle Seager to replace the injured Edwin Encarnacion.
"The All-Star Game is something where you've got a lot of choices and there are a lot of guys doing really well," said Ortiz. "Me and John, we had a conversation, and I'm a big fan of guys that have a really, really good first half making it to the All-Star Game. There are a couple of guys ahead of me this year at my position.
"And me and John, we had that conversation, he asked me how I feel about it, and I said, 'Hey, I just don't feel like taking those guys' places.' I don't think it's fair. You've got guys like Nelson Cruz and Victor [Martinez] and Encarnacion having unbelievable seasons. They don't have as many as All-Stars Games as I have. I just keep it real. They're having better seasons than what I'm having, and they deserve it."
Ian Browne is a reporter for MLB.com. Read his blog, Brownie Points, and follow him on Twitter @IanMBrowne. This story was not subject to the approval of Major League Baseball or its clubs.