Victorino begins rehab assignment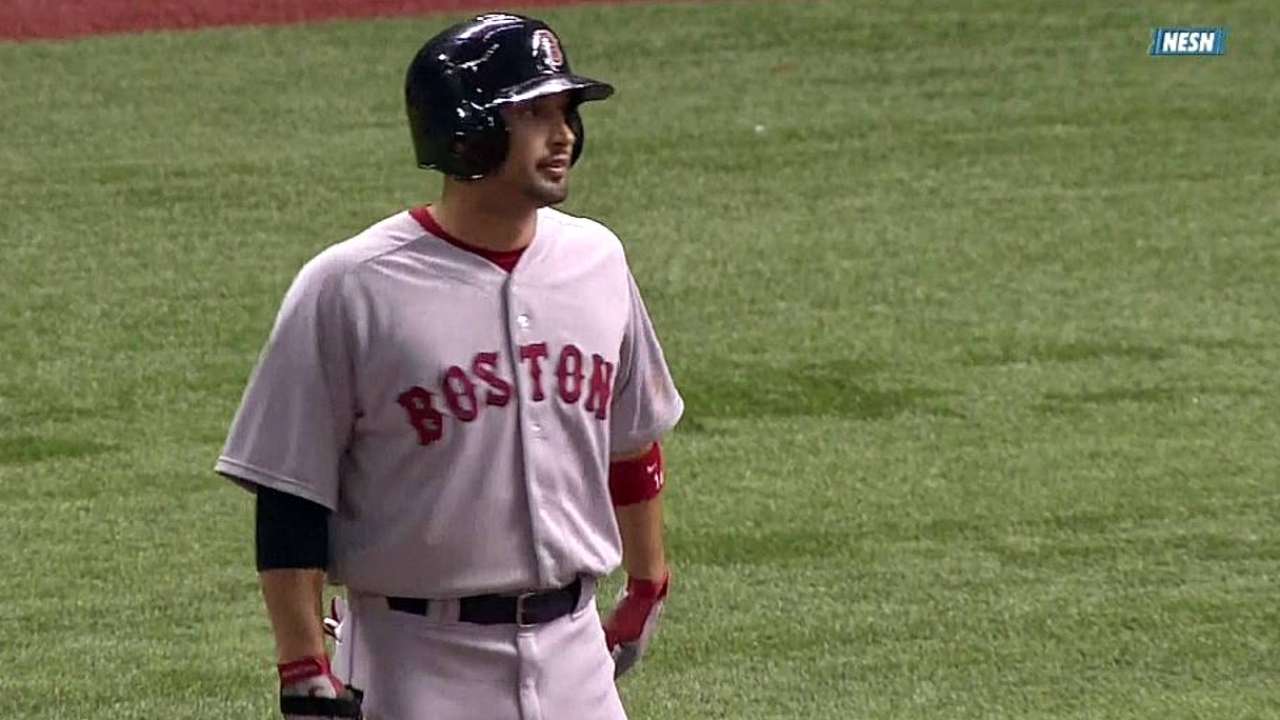 BOSTON -- Shane Victorino went 0-for-2 with two strikeouts in his first rehab start for Single-A Lowell Thursday night. He batted leadoff and played five innings in right field.
Victorino is scheduled to play every day through the weekend before the All-Star break --- Thursday and Friday with Lowell, then Saturday and Sunday with Triple-A Pawtucket.
This is the second rehab assignment Victorino has started in the last three weeks. On June 24, playing for Pawtucket while recovering from a right hamstring injury, Victorino suffered a slipped disc in his back and shut that assignment down. Now, he's started another one.
No one is more frustrated by the delay than Victorino himself, as he watches the Red Sox struggle.
"There's no reason for me to say how frustrated I am," he said last week. "If there's a bigger culprit for what has gone on to this point, I'm at the top of the list by not being out there."
Victorino missed the first 22 games of this season with a strained hamstring and hit the DL again in late May when he aggravated it. The outfielder is batting .242/.276/.352 in 21 games in 2014.
Despite being out of action, Victorino has remained engaged. On Wednesday night, as the Red Sox erased a four-run deficit in the final two innings to beat the White Sox, Victorino was at the top of the dugout, cheering on his teammates while waving a towel.
"Well, we haven't given him a set of pom-poms yet," manager John Farrell said. "But he's brought energy to any team he's been on. Even in the role, unfortunately where he's inactive, he's still talking to teammates on the bench. He's still talking the game. He's still an energetic personality despite being on the DL -- just because he cares."
Quinn Roberts is a reporter for MLB.com. Steven Petrella is an associate reporter for MLB.com. This story was not subject to the approval of Major League Baseball or its clubs.