Everyday job working out well for Holt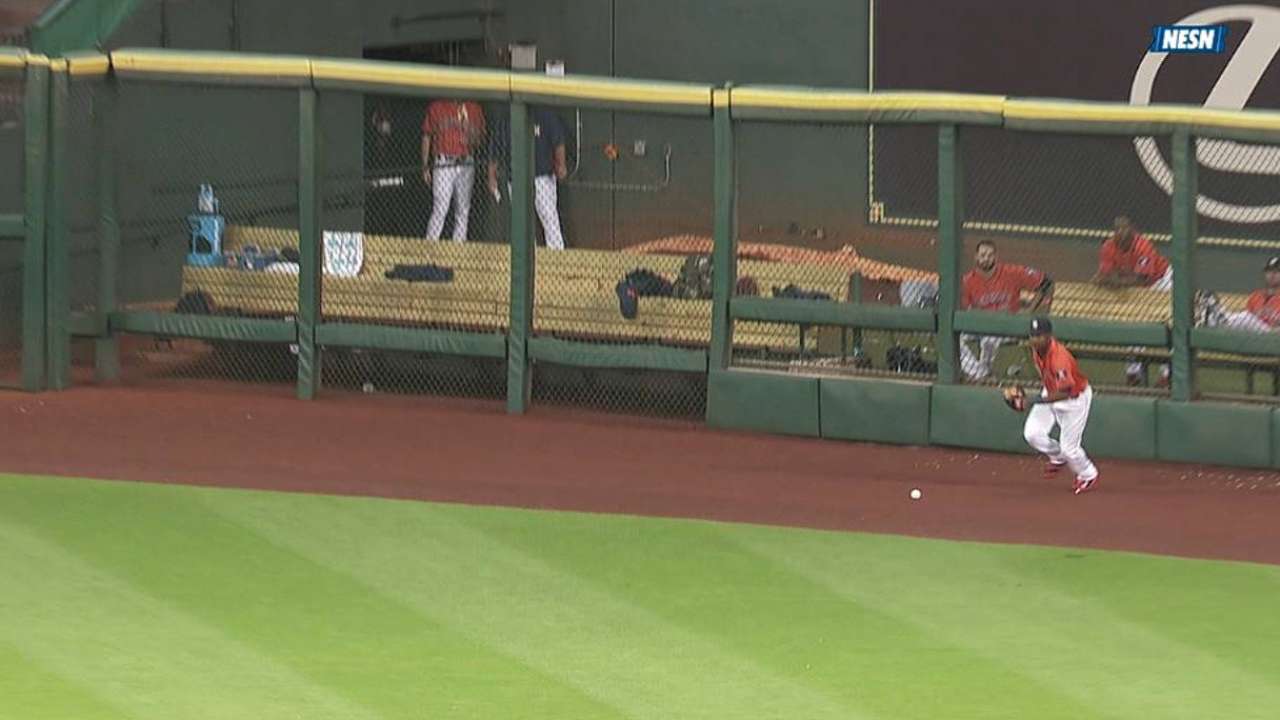 HOUSTON -- Brock Holt has already played nine more games this season than he played in his first two Major League campaigns combined.
Holt played a key role in Friday's 8-3 win, going 2-for-4 with a double, a triple, two runs and an RBI to raise his average to .309.
Holt had appeared in just 50 total games in his first two years in the Majors -- one season with the Pirates before joining the Red Sox in 2013.
Could the everyday work be wearing on Holt?
"He's been such an important part of our lineup in leading off for us that you check in with him regularly just how he's responding physically," manager John Farrell said. "For the first time in his Major League career, he's got an everyday opportunity and he's certainly not going to balk at that or ask out, which he has not."
Mike Vernon is an associate reporter for MLB.com. This story was not subject to the approval of Major League Baseball or its clubs.