Peavy not paying attention to trade rumors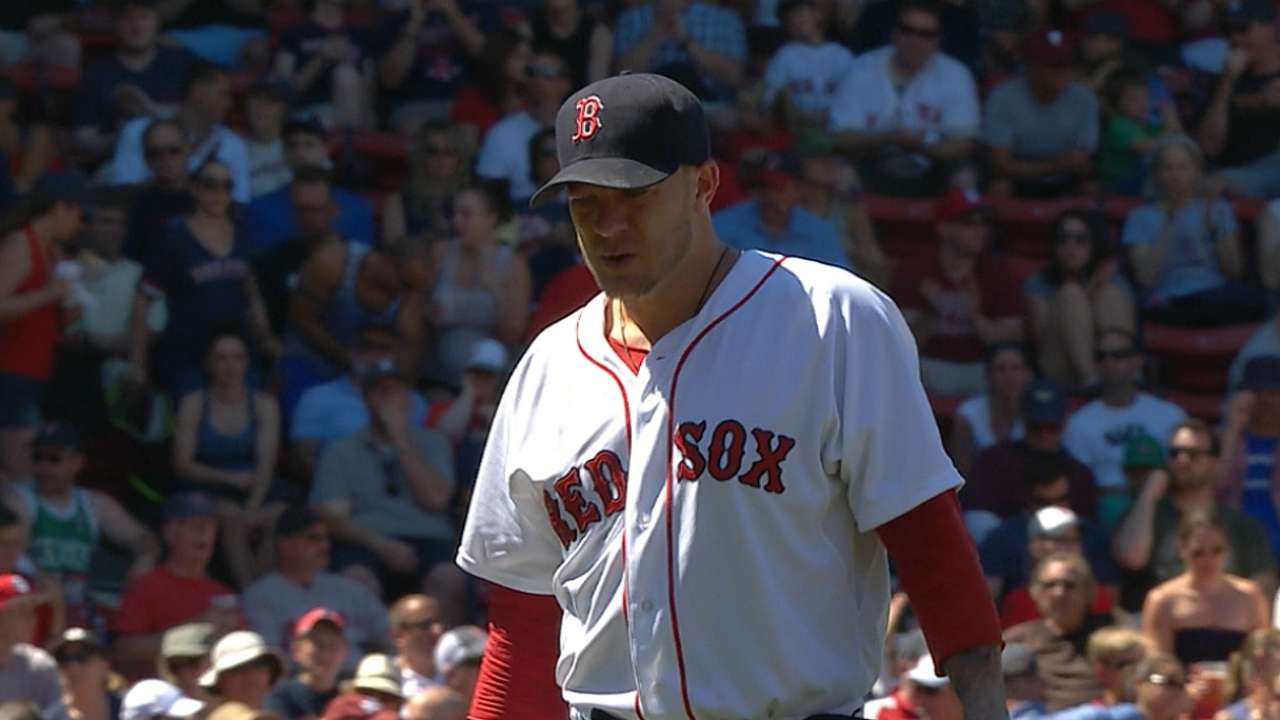 HOUSTON -- Despite recent trade rumors, Jake Peavy and the Red Sox are proceeding as normal for the right-hander's start on Saturday in Houston.
Peavy's name has been tossed around in the rumors as Boston approaches the All-Star break 10 games under .500. Peavy is 1-7 with a 4.64 ERA so far this season, his 13th in the Majors.
"What's going to happen down the road really doesn't bother me," Peavy said. "Being moved is something I don't want to think about, but it's certainly a possibility and the reality of the situation."
The timing of the rumors comes at a potentially awkward time for the Red Sox and manager John Farrell, as Peavy is slated to start against the Astros in Boston's second-to-last game before the break.
Farrell, however, said there is no emergency plan in place for any sudden movements before Peavy's start.
"If I'm made aware that something is imminent, there will be a contingency plan," Farrell said. "There's no contingency for now."
Mike Vernon is an associate reporter for MLB.com. This story was not subject to the approval of Major League Baseball or its clubs.