Adjustments at plate starting to pay off for Bradley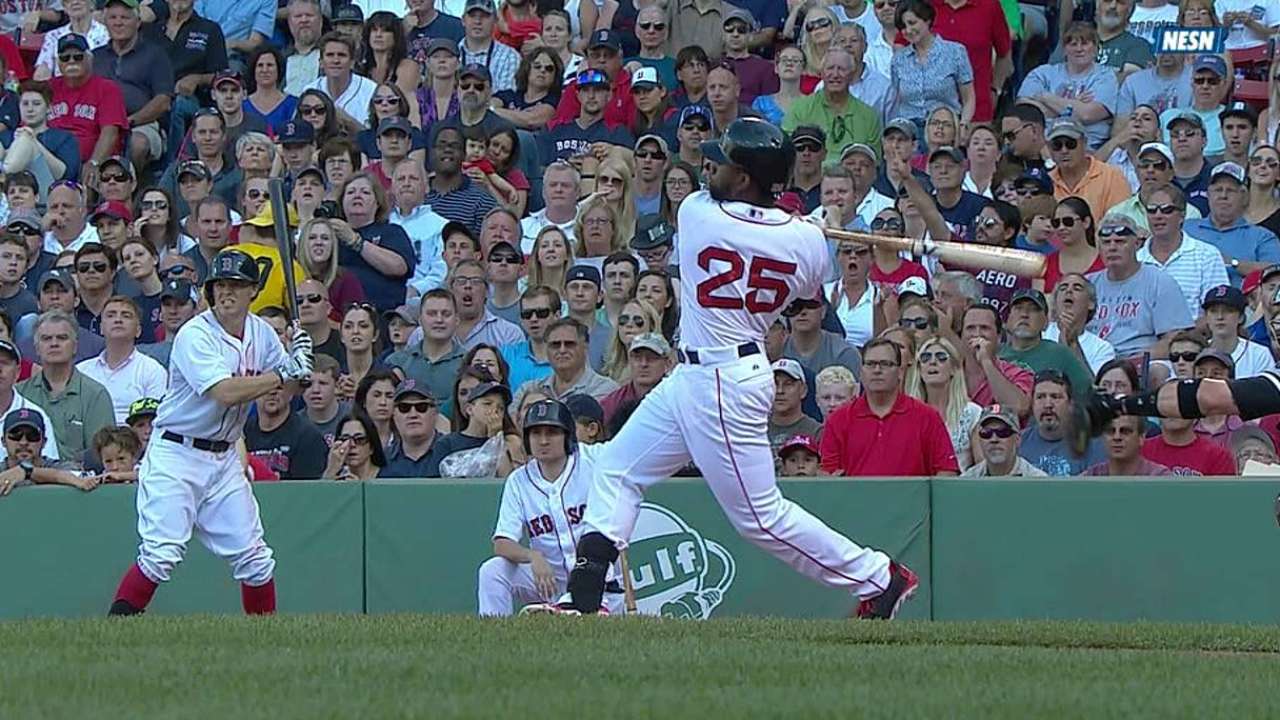 HOUSTON -- While Xander Bogaerts has not been able to convert his work at the plate into success, Jackie Bradley Jr. has done the opposite.
Bradley's batting average hovered around .200 for May and June before beginning to creep back up in July.
"He's made some tangible adjustments to his setup in the box," manager John Farrell said. "He's using a more open setup that's letting him see some pitches better, and he's done a lot of early work to create and maintain a more even swing path. I think we're seeing less swing and miss, we're seeing strikeouts diminish and we're seeing more consistent contact."
Bradley is hitting .375 in July with five strikeouts in his 24 at-bats. His season average has crept up to .223 after starting the month at .208.
Bradley was 2-for-4 with one run Friday night and has hit safely in six of seven games in July.
"I think it's his recognition that he was being exploited in certain parts of the strike zone," Farrell said. "Those adjustments were required."
Mike Vernon is an associate reporter for MLB.com. This story was not subject to the approval of Major League Baseball or its clubs.