Humble Koji not expecting to close All-Star Game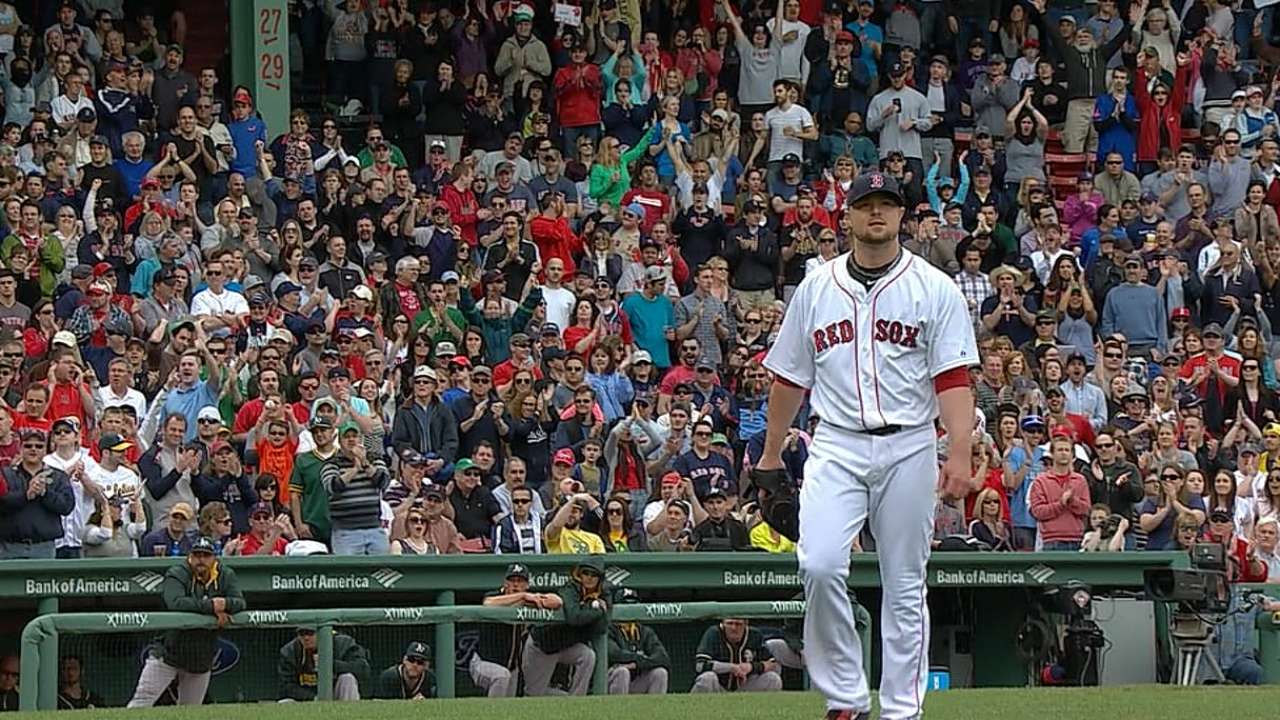 MINNEAPOLIS -- It might seem a no-brainer for American League All-Star manager John Farrell to put the ball in Koji Uehara's right hand should his team have the lead going into the ninth inning on Tuesday night.
After all, Uehara rewarded Farrell's faith again and again last season en route to a World Series championship, and many times in 2014 as well.
But if Farrell goes in a different direction, he certainly won't offend Uehara. Perhaps he was being humble, but the righty doesn't expect he will be the closer in the All-Star Game.
Uehara thinks Farrell should please the home crowd by having Minnesota closer Glen Perkins work the ninth.
"I have a feeling that the closer for the Twins will be in that role," said Uehara. "I don't think it will be me. I'm going to be in the very end of the dugout, trying to keep out of the spotlight."
Farrell said at his news conference on Monday that he hadn't decided on a closer, but that Uehara was certainly in the mix.
At the age of 39, Uehara was thoroughly enjoying getting to go to his first Major League All-Star Game. As he spoke to the media, Uehara was accompanied by his 8-year-old son Kazuma.
"In Japan, this would not be possible, bringing your family and kids to the All-Star Game," Uehara said. "It's certainly been fun."
Ian Browne is a reporter for MLB.com. Read his blog, Brownie Points, and follow him on Twitter @IanMBrowne. This story was not subject to the approval of Major League Baseball or its clubs.