Victorino could rejoin Red Sox this weekend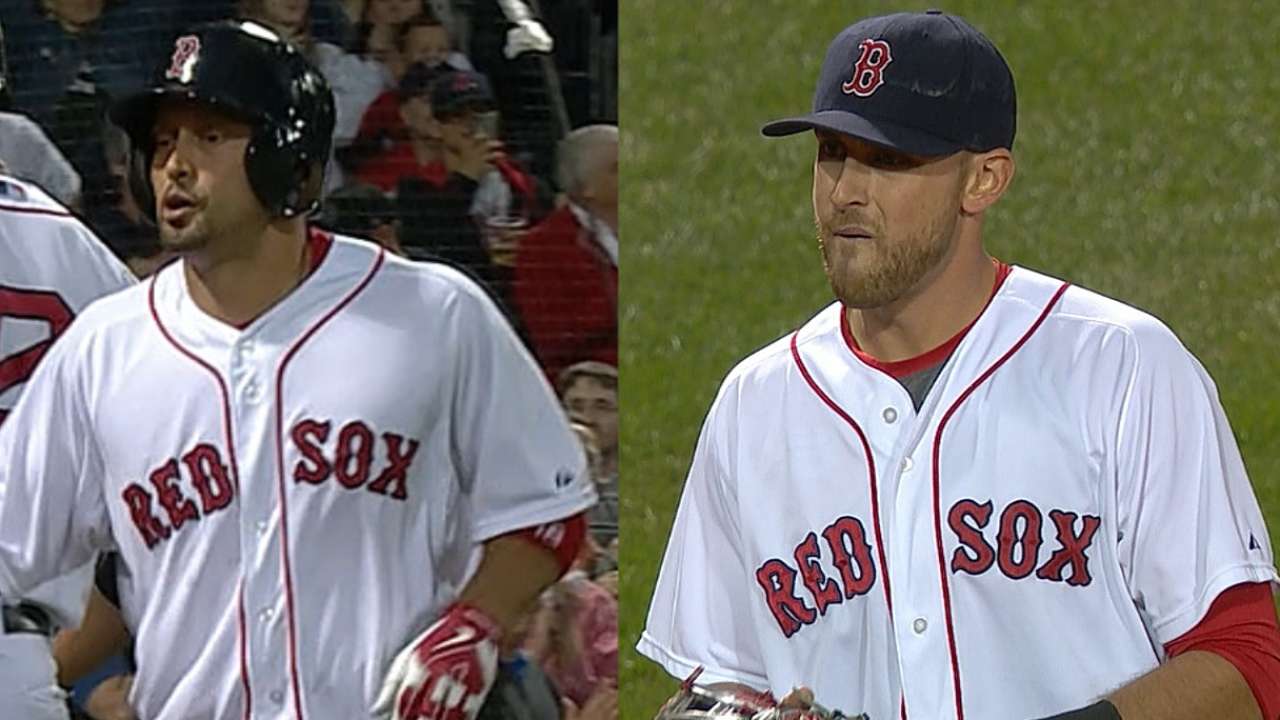 BOSTON -- Shane Victorino has had a whirlwind of a rehab. While recovering from a strained hamstring sustained in June, he slipped a disc in his back. While trying to get to a game for Double-A Portland on Saturday, he got stuck in traffic.
On Thursday night with Triple-A Pawtucket, Victorino took a major step in the right direction. He looked good on the bases, scoring a run in the sixth by going hard from first to third on a hit-and-run play and coming home when the throw got away. The following inning, he singled and scored.
Victorino went 2-for-4, both ground-ball singles, and he played all nine innings in the outfield during a 5-2 PawSox win. Before Thursday, Victorino was 1-for-30 in 11 rehab games during a pair of DL stints this season.
If the outfielder starts again Friday, which Red Sox manager John Farrell said was dependent on how Victorino felt after Thursday's game, he could return this weekend during Boston's three-game set against Kansas City.
"Ideally, we see him play back-to-back games before we would activate him," Farrell said. "So how he comes through tonight has a lot of bearing on that. And ideally he's back in the [PawSox] lineup tomorrow."
Limited to just 21 games this season, Victorino has a slash line of .242/.276/.352. He missed the first 21 with a hamstring strain, then a recurrence of the injury on May 23 sent him back to the DL. During rehab with Pawtucket on June 23, he slipped a disc in his back while running the bases, and the assignment had been shut down.
Steven Petrella is an associate reporter for MLB.com. This story was not subject to the approval of Major League Baseball or its clubs.