Middlebrooks to resume rehab at 3B, not OF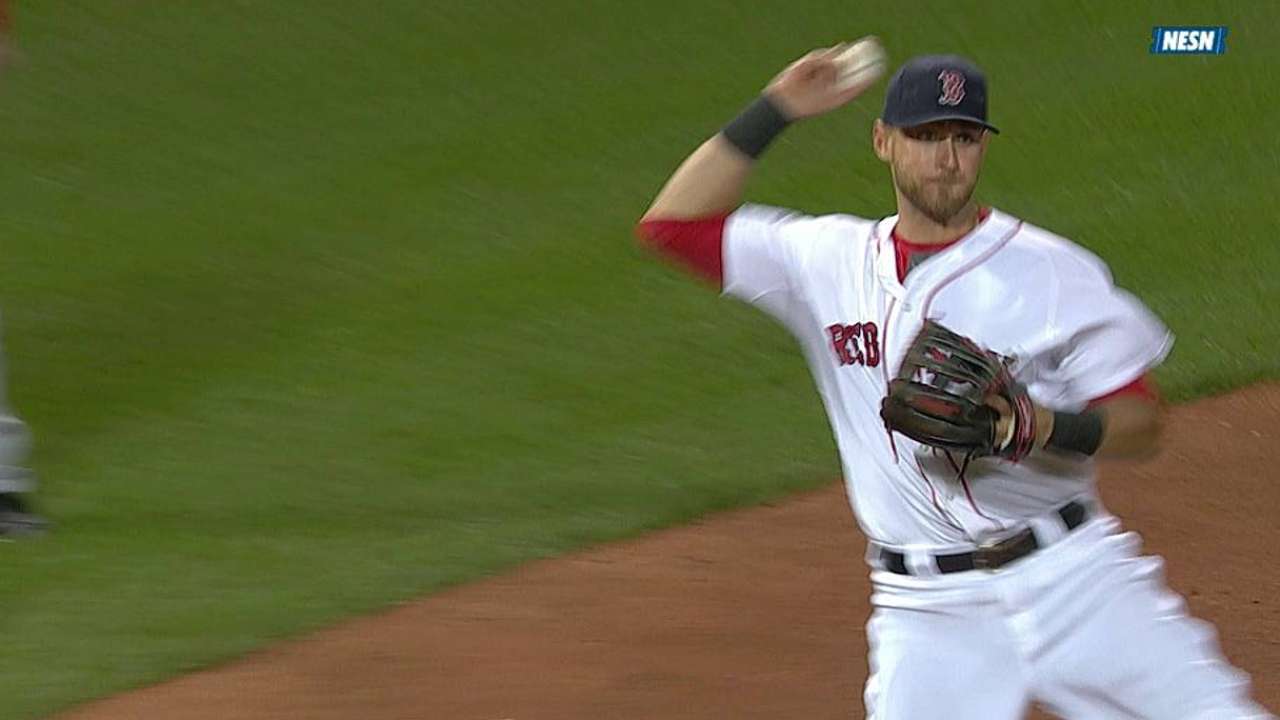 BOSTON -- Will Middlebrooks will move his focus back to playing third base after the club had intended to get him some work in the outfield while he rehabbed with Triple-A Pawtucket.
Middlebrooks hasn't played for the Red Sox since breaking his right index finger on May 16. Manager John Farrell originally said he would like Middlebrooks to try the outfield because Boston's infield, especially with Stephen Drew returning to the club, was overcrowded.
That, however, was before Brock Holt proved he could play anywhere on the field and Mookie Betts arrived in Boston and played exclusively in the outfield. Not to mention Shane Victorino could finally be nearing a return.
"Our intention when he resumes his rehab tomorrow is to remain at third base," Farrell said Thursday. "If there's a point in time where we expose him to left field, that will probably take some more discussion in terms of where we had the intent prior. That's before Mookie came up, that's before [Victorino] was getting close to us. So third base will be the focus at this point."
The 25-year-old injured his wrist while sliding last Friday and hasn't played since. Because the All-Star break counts toward 20 days of his rehab, he'll be recalled by Boston, then sent down to begin another rehab assignment Friday. Middlebrooks will play exclusively third base when he begins playing again with Pawtucket, but that means his path back to the Majors is hindered by Xander Bogaerts and Drew.
Middlebrooks has played 17 games for Pawtucket this season, batting .232/.283/.339. In 21 games with the Red Sox, he's hit .197/.305/.324.
Steven Petrella is an associate reporter for MLB.com. This story was not subject to the approval of Major League Baseball or its clubs.