Betts slated to get more seasoning in Minors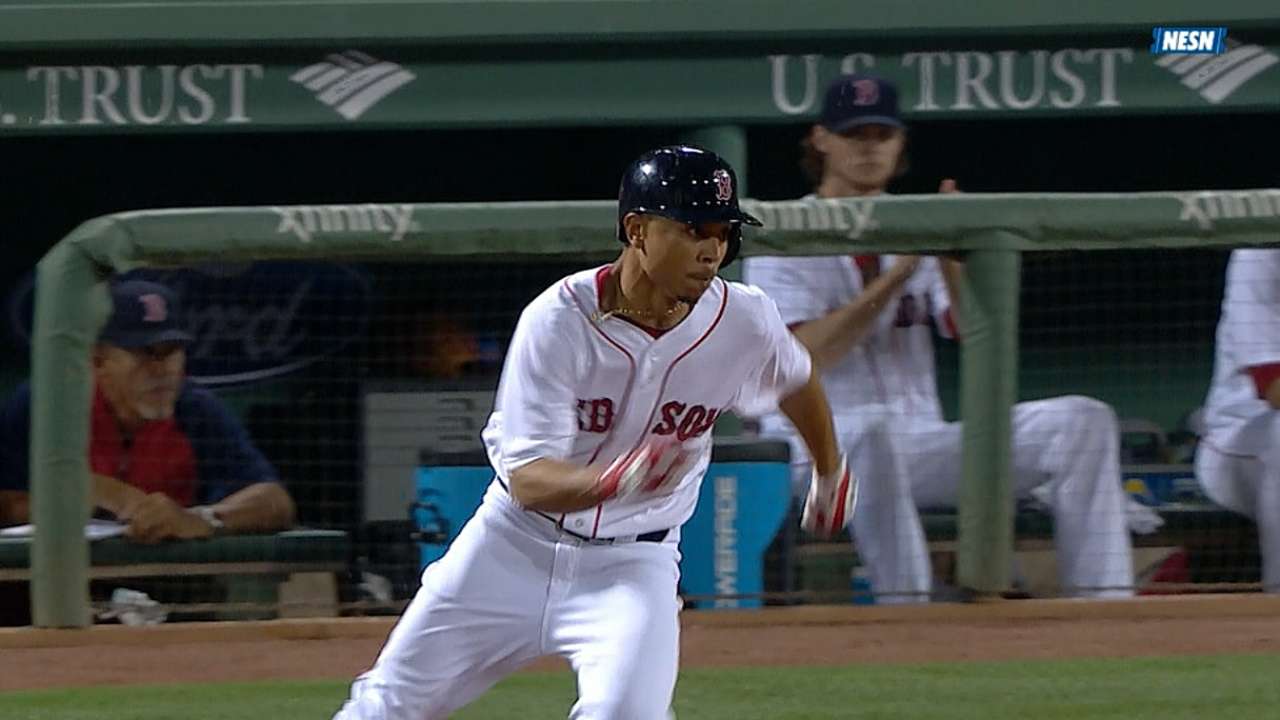 BOSTON -- Now that Shane Victorino is back for the Red Sox, Mookie Betts can get back to Triple-A to round out his development.
As it was, it was a bit of a quick ascent to the Majors for Betts, who rocketed through the farm system after being drafted out of high school in 2014.
Betts hit .235 with a homer and two RBIs in 34 at-bats for Boston after being promoted to the Majors on June 28.
"I thought he managed his at-bats well," manager John Farrell said. "I thought he showed very good presence or at least composure for a guy who has flown through our system. He's a work in progress defensively, particularly in the outfield. And he'll continue to get exposure in center and in right field at Pawtucket while also playing some second base, so that's the plan going forward for him defensively."
The Red Sox are still keeping an open mind about where Betts will settle in defensively. He played exclusively in the outfield in his first stint in the Majors.
"I don't know that there's a clear-cut answer to that right now," Farrell said. "There's going to be a number of things that contribute to that final positioning: How the bat plays, how he further develops defensively, is he a guy that potentially moves around to a number of positions? I wouldn't rule that out. But to sit here today and say that Mookie is going to be at this position for the next 10 years, I don't have that answer in my crystal ball."
Ian Browne is a reporter for MLB.com. Read his blog, Brownie Points, and follow him on Twitter @IanMBrowne. This story was not subject to the approval of Major League Baseball or its clubs.