Carp accepting of his role as platoon player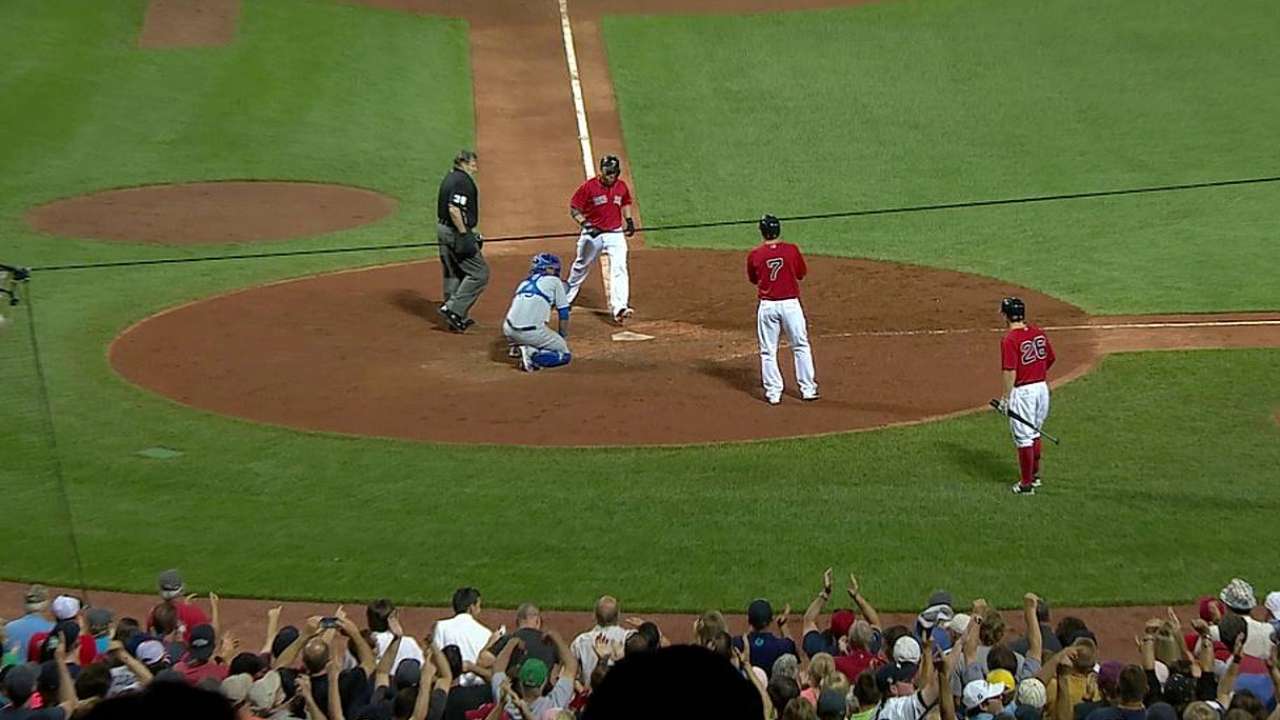 BOSTON -- Without a left-handed-hitting counterpart, it's difficult for a club to find a spot for someone like Jonny Gomes. Fortunately for the platooning Gomes, Mike Carp has been a good foil.
On Sunday, Carp made his first start since July 11 and just his second since May 31. He had only 77 at-bats in 45 appearances this season entering the series finale against the Royals. Carp missed all of June with a fractured bone in his right foot.
"It's a difficult role," manager John Farrell said. "Guys that have had success in that role usually have low maintenance swings. It's a compact swing like Jonny Gomes. We've talked a lot about Mike Carp as the left-handed version of that."
Gomes has played more frequently, appearing in 69 games this season entering Sunday. He starts almost exclusively against lefties and often comes off the bench as a pinch-hitter with a southpaw on the mound. He came off the bench on Friday and delivered a go-ahead, two-run homer in the sixth off lefty Scott Downs in Boston's 5-4 win.
Gomes has hit .317 with an .880 OPS against lefties, while his numbers are just .157 and .499 against righties. His walk-rate (14.6 percent) and strikeout-rate (18.7) against southpaws are also much better than those numbers (6.7 percent, 38.1 percent) against righties.
Carp is the exact opposite as a left-handed bat. He's hit .246 with a .731 OPS against righties and .150 with a .377 OPS versus lefties. Carp admits it's a difficult platoon position, but one he's happy to play.
"It's accepting my role," Carp said. "The moment I did that, good things started happening."
Steve Petrella is an associate reporter for MLB.com. This story was not subject to the approval of Major League Baseball or its clubs.