Farrell plots break plan for Red Sox players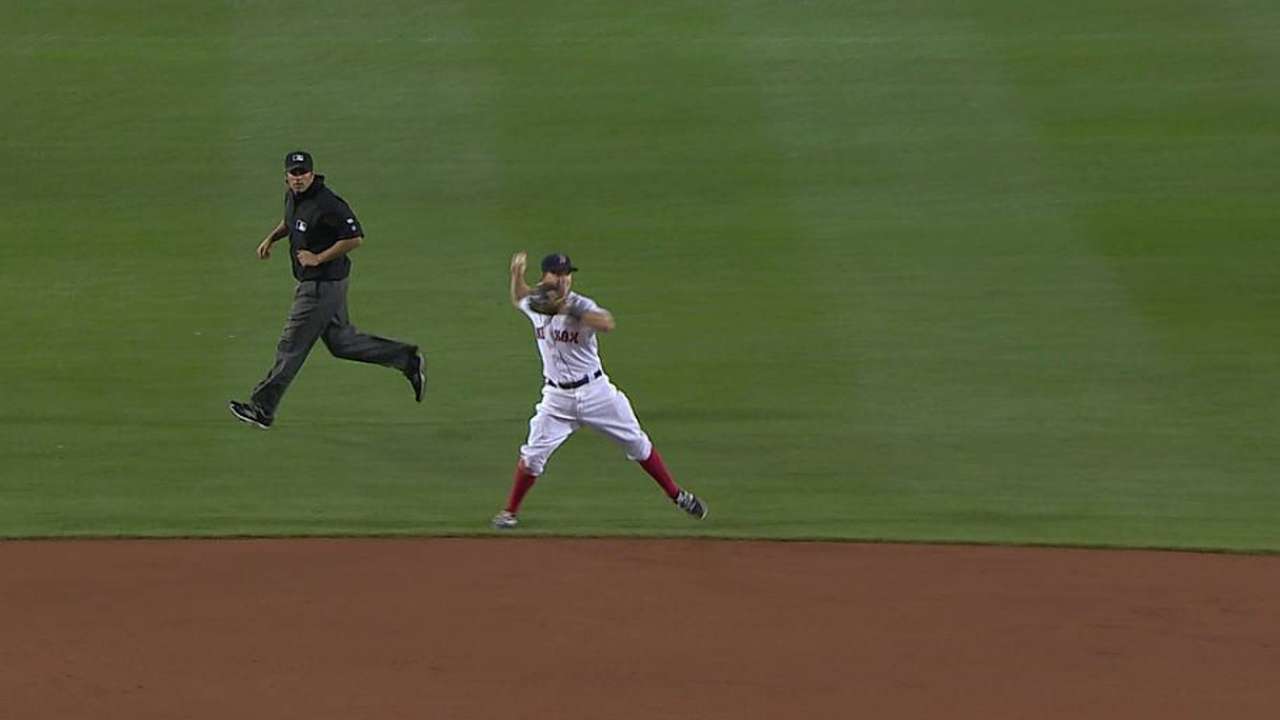 BOSTON -- With the next seven games -- in seven days -- on turf, Red Sox manager John Farrell is trying to manage his roster by not overextending anyone, especially Shane Victorino, who returned from a strained right hamstring on Saturday.
"That's going to have a different effect I think physically on him," Farrell said. "And we'll monitor that day to day."
On Sunday, third baseman Xander Bogaerts and first baseman Mike Napoli received a day off against Royals righty Yordano Ventura. Napoli gave way to lefty Mike Carp.
The versatility of utility man Brock Holt allows Farrell to give players time off. Holt has played almost every position this season -- except pitcher and catcher -- and he has played every inning May 23.
"There were a lot of firsts for him this year, and the way he's handled everything defensively, now we're finding ways keep his bat and the lineup and are not reluctant to change his position by the day," Farrell said.
With that flexibility, Farrell said it's nice to give guys a heads up as to when they'll sit. Players are kept in the loop at least a day in advance.
Dustin Pedroia isn't getting any scheduled rest, though. He's played in all but one game this season and missed just two in 2013. Last Sunday against the Astros, with the Red Sox leading by eight runs in the sixth, Pedroia sat the final three innings. Farrell said the club will try to get the second baseman some more rest at the end of games.
"We know that he doesn't like to come out of games," Farrell said. "There might be a time over the next two to three weeks where there might be a day in there."
Steve Petrella is an associate reporter for MLB.com. This story was not subject to the approval of Major League Baseball or its clubs.