Peavy aware of trade talks, but focus is on field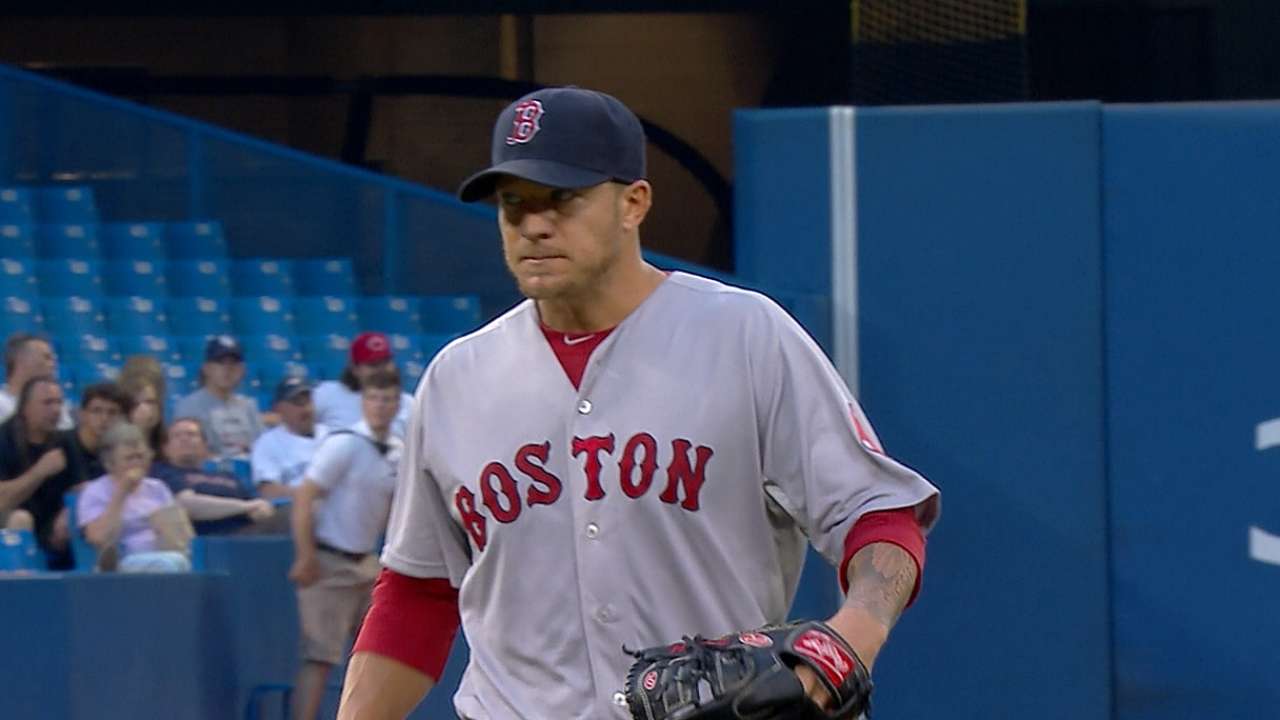 TORONTO -- Jake Peavy is trying not to let all the trade talk affect his performance on the mound, but the Red Sox right-hander is aware his name is frequently mentioned as the July 31 non-waiver Trade Deadline approaches.
Peavy, who took the loss Tuesday against the Blue Jays, has been the subject of trade speculation for several weeks. He said he's done his best to keep those thoughts out of mind when he's at the park.
"When I get here, and I hope you guys realize it, I'm all here," he said. "I'll be here [Wednesday], getting my work done, getting ready for my next start. I'm aware of it, and I'm kept abreast through my team of representation."
Peavy (1-9) was acquired by the Red Sox last year in a three-way deal. Since joining Boston, the 33-year-old has gone 5-10 through 30 regular-season starts dating back to last August. He hasn't won since April 25.
Part of his struggles stem from a lack of run support. Peavy's 3.15 run support average is the lowest among qualified American League starters. But he's also surrendered the most homers in the AL (20) and owns a 4.78 ERA over his last 10 starts.
"I feel fine. I'm healthy. I've got a lot of baseball left in me. If I'm here, I'm going to find out a way to win, I promise you that," he said. "If I go somewhere else, I expect to do the same. I'll give everything I have to wherever I show up to play."
Jamie Ross is an associate reporter for MLB.com. This story was not subject to the approval of Major League Baseball or its clubs.