After playing in 59 straight, Holt gets breather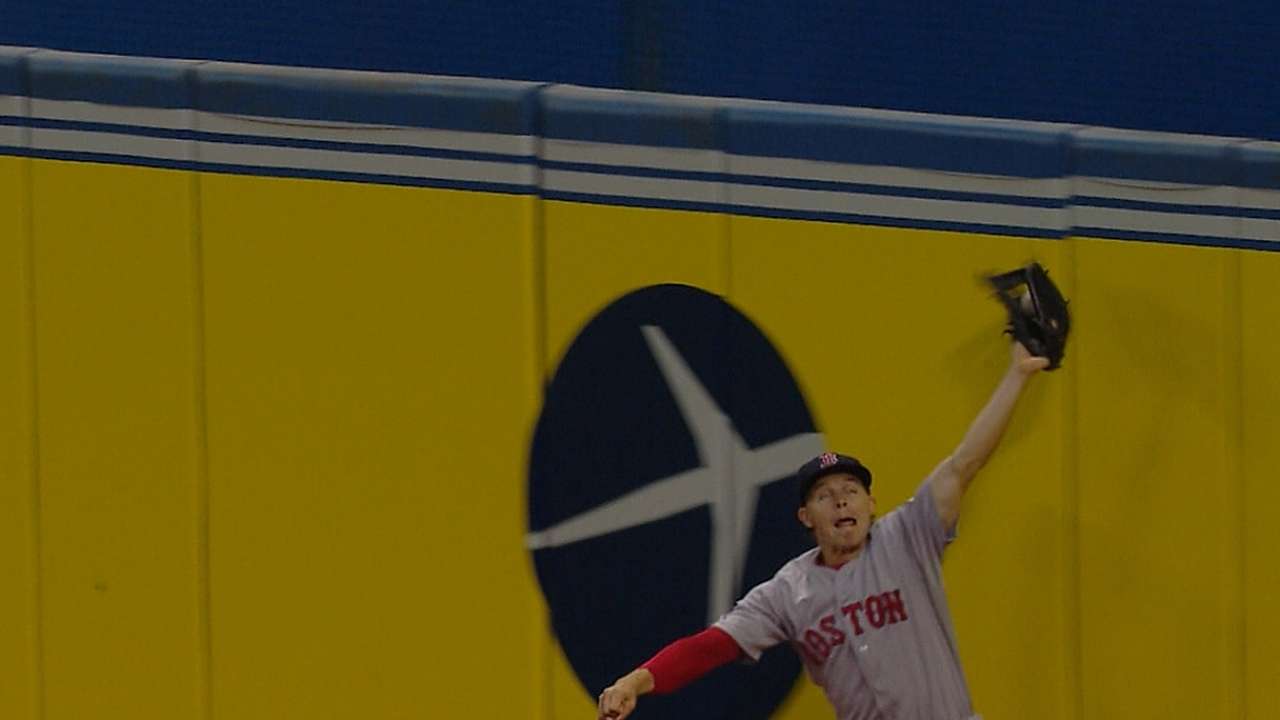 TORONTO -- Brock Holt, who led the American League with 533 innings in the field since his May 17 recall from Triple-A, was not in the starting lineup Wednesday as the Red Sox faced the Blue Jays.
The versatile leadoff hitter had appeared in 59 straight games, meriting a rest, said manager John Farrell.
"Given [how he's performed], you never like to take any player out that's doing extremely well," he said. "And yet, you feel like he's played every inning since sometime back in May, and we felt like the last couple of days you're starting to see it a little in his play. He's deserving of a day off."
Holt, who entered Wednesday hitting .321 with three homers and 23 RBIs, led the Majors in hits with 77 since assuming the leadoff role on May 23. The 26-year-old was first among American League rookies in batting average and OBP (.366) entering Wednesday.
He's also proven to be flexible in the field, having played at every position except pitcher and catcher. That's been an asset for the Red Sox, who've leveraged his utility to give players days off.
"His versatility has been a silver lining for us in our year to date," said Farrell.
Shane Victorino was in the leadoff spot Wednesday, and Jackie Bradley Jr. was back in center field after getting Tuesday off.
Jamie Ross is an associate reporter for MLB.com. This story was not subject to the approval of Major League Baseball or its clubs.