Rehabbing Middlebrooks on fire at Pawtucket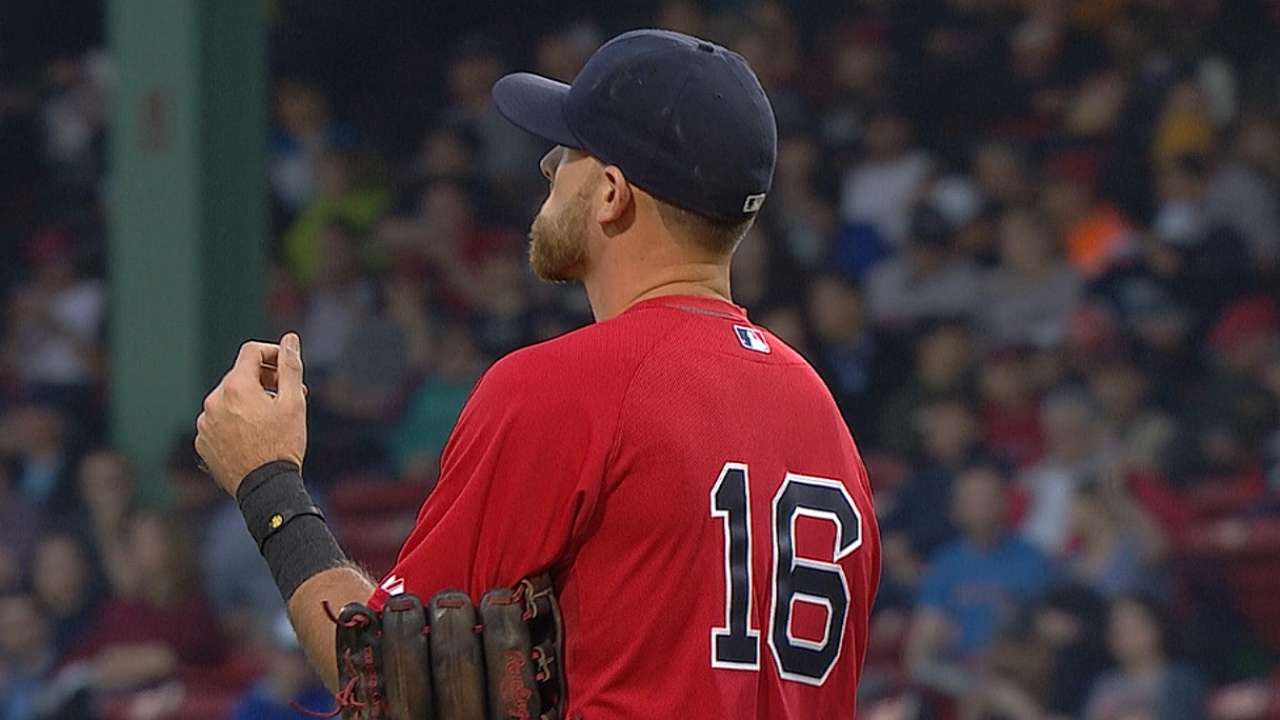 TORONTO -- Will Middlebrooks homered on Wednesday in Triple-A Pawtucket's contest against Phillies affiliate Lehigh Valley.
Middlebrooks, who's on the 15-day disabled list with a fractured right index finger, continues to produce offensively since being sent on his rehab assignment on July 18.
The 25-year-old third baseman had hits in the last five games with the PawSox entering Thursday, going 8-for-19 with a pair of homers.
Red Sox manager John Farrell said Middlebrooks continues to improve, but the skipper couldn't provide a timeline for when he might be activated. Farrell said an adjustment might be necessary to get Middlebrooks back to the Red Sox.
With Stephen Drew, Xander Bogaerts and sometimes Brock Holt holding down the left side of the infield, it could be difficult to find Middlebrooks a spot in the lineup.
"We've communicated this clearly to Will," said Farrell. "He's very well aware of the need to get regular at-bats. We've got to do some things to maybe adjust the roster to accommodate that. Whether that happens naturally this upcoming week, that remains to be seen -- with roster adjustments or any potential trades.
"Before even saying anything about that, I'd be getting way too far ahead of myself. But more importantly, Will is healthy, swinging the bat well and playing daily."
Jamie Ross is an associate reporter for MLB.com. This story was not subject to the approval of Major League Baseball or its clubs.