Holt crosses final frontier with start at 2B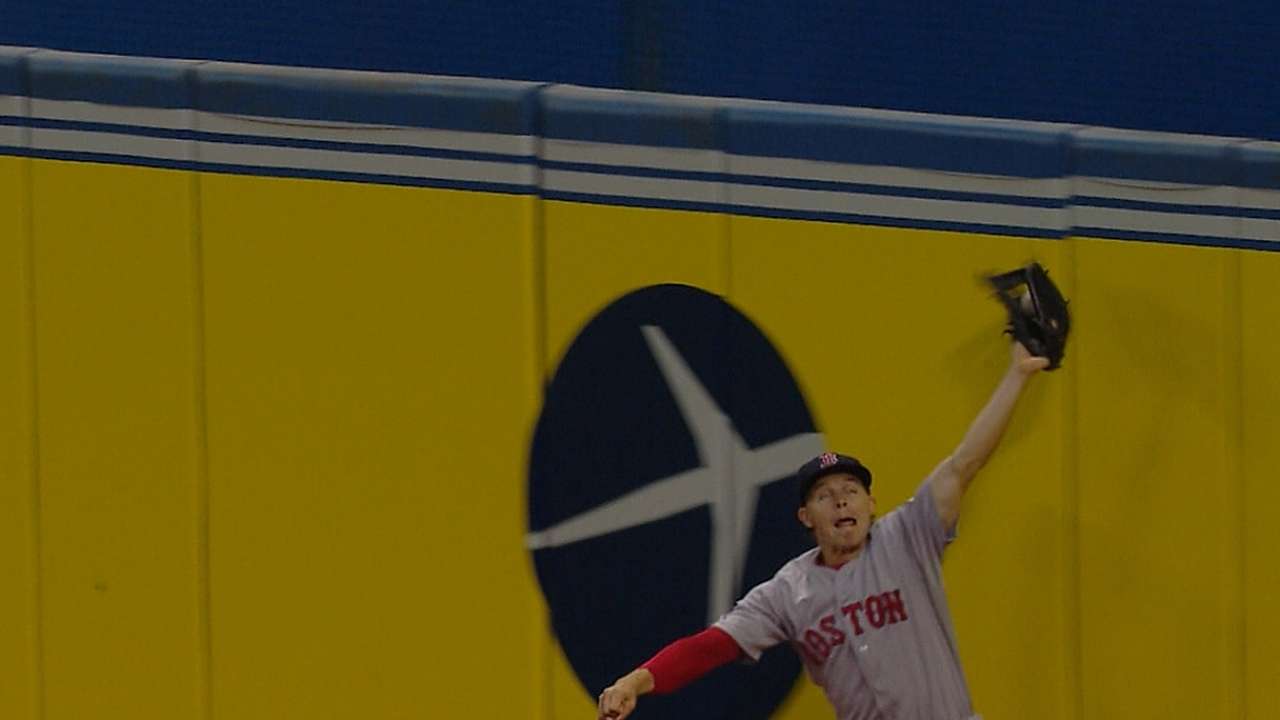 TORONTO -- Brock Holt became the first player in Red Sox history to start at every position outside of pitcher and catcher on Thursday.
After getting the day off on Wednesday, Holt was back in the leadoff spot and penciled in at second base as the Sox wrapped up a four-game series against the Blue Jays at Rogers Centre.
The 26-year-old's start at second was more about giving Dustin Pedroia the day off, manager John Farrell said, but there's no denying Holt's versatility gives the Red Sox a lot of flexibility. Still, Farrell said he has no plans to start Holt behind the plate any time soon.
"He's done a great job, there's no doubt," Farrell said. "We like to think that because of injuries, it's opened up and created some opportunities for him. If we had our choice, we would've liked to avoid all that. ... But in light of what's taken place this year, it's one of the better stories. [He's] a guy we can plan around in a number of ways as we go forward."
Before getting a breather Wednesday, Holt had played all 533 innings in the field since being recalled from Triple-A Pawtucket on May 17. Entering Thursday's series finale, he led the Majors in hits (77) in the 54 games he's played since taking the leadoff role on May 23.
Jamie Ross is an associate reporter for MLB.com. This story was not subject to the approval of Major League Baseball or its clubs.