Ortiz feeling better, in lineup vs. Price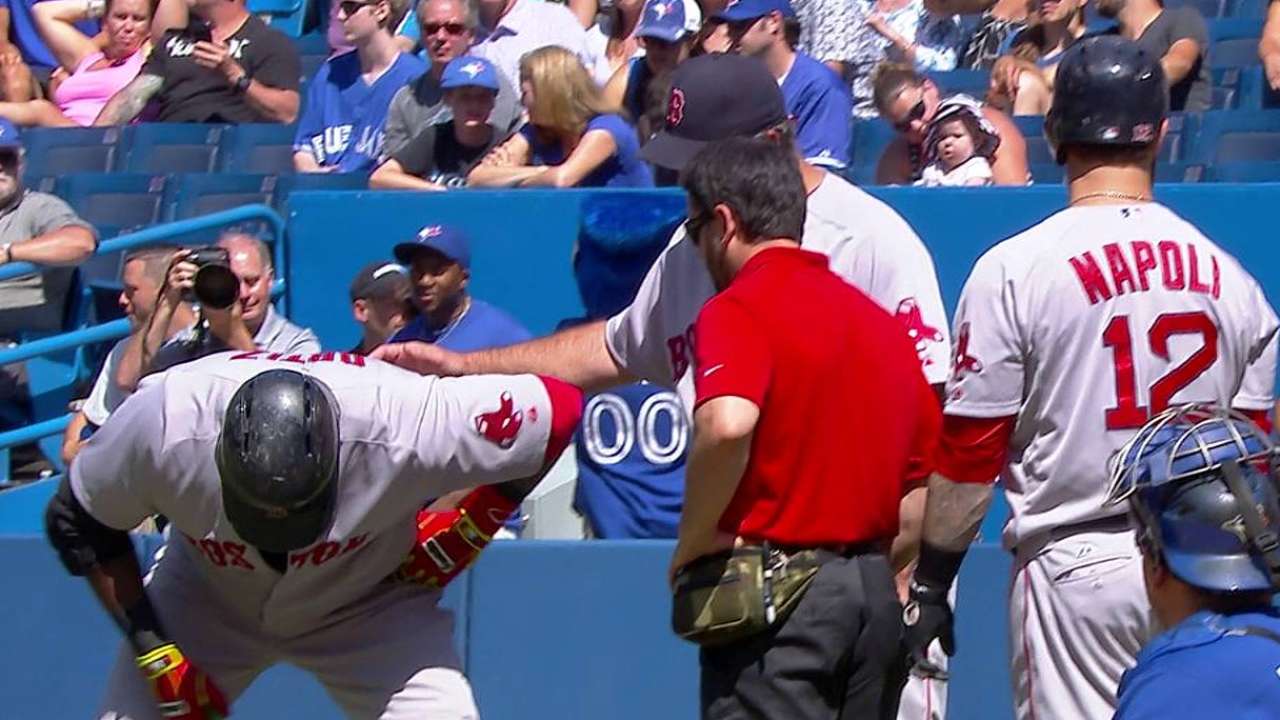 ST. PETERSBURG -- David Ortiz wasn't going to let a nagging back injury keep him out of Friday's matchup with David Price and the Rays.
Though the slugger exited Thursday afternoon's game in Toronto after feeling some spasms in his final at-bat, Ortiz felt he was good to go.
"He called me once we got to the hotel and said, 'Make sure you don't count me out for tomorrow quite yet,' knowing he'd come here today and get some work done. And here we are," said Red Sox manager John Farrell.
When Price last faced Ortiz on May 30 at Fenway Park, he drilled him in the back.
There was believed to be some carryover animosity from last year's American League Division Series, when Ortiz hit two homers against Price and the lefty felt Ortiz stared too long at the second long ball before running around the bases.
After being hit by Price a couple of months ago, Ortiz ripped him to the media, saying he no longer had any respect for him.
The Red Sox weren't concerned with the subplots. They were just glad Ortiz's back had improved enough for him to play.
"It seemed to be because he didn't experience any increased symptoms on the plane ride or any further stiffness," said Farrell. "I think the check swing he just kind of caught himself a little bit."
Ortiz went 1-for-4 with an RBI single off Price in a 6-4 Red Sox loss.
Ian Browne is a reporter for MLB.com. Read his blog, Brownie Points, and follow him on Twitter @IanMBrowne. This story was not subject to the approval of Major League Baseball or its clubs.