Carp confirms he asked Red Sox for a trade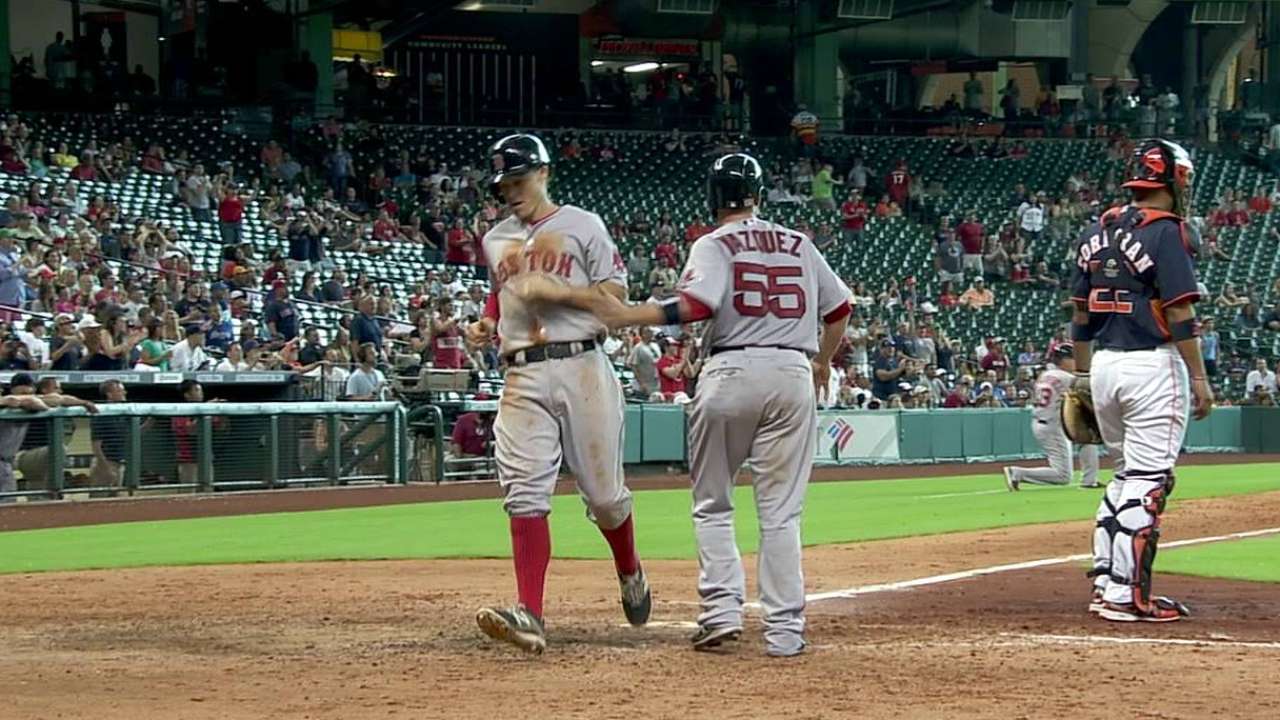 ST. PETERSBURG -- The Red Sox have been pleased with the fit Mike Carp has been as a bench player in his two seasons with the club. However, Carp thinks he's ready for a more expanded role.
Carp confirmed a report from the Boston Globe that he recently asked the Red Sox for a trade.
"It's something I've been over with my agent and [general manager] Ben [Cherington]," Carp said. "Really it's between them. Obviously, we've made our case felt. I wanted a better opportunity. That's where we're at."
Cherington didn't want to discuss trade talks publicly, or his conversations with Carp.
"I'd prefer not to comment on any private conversation that we have with a player," said Cherington. "We understand that when things aren't going as well as we've liked for the team and for any player who's not in the role that they would most like to be, there can be frustration and we're all human, we understand that.
"There's a way to deal with that, there's a way to handle that in the right way, and in this particular case, I think that means keeping those conversations private. We'll see how it goes. We've got a lot of important things going on, not just with respect to the Deadline, but with respect to this team and learning about players and giving players opportunities and giving guys a chance to take a step forward in their careers and development. We've got to focus on that as much as possible and make it productive.
"I know that's what John Farrell's trying to do, that's what the coaching staff is doing. I think that's what the majority of players in our clubhouse are doing. And I guess I'll just leave it at that."
In 36 games this season, Carp is hitting .215 with no homers and nine RBIs.
Carp had a much better season in 2013, which included a game-winning pinch-hit grand slam at Tropicana Field.
With Mike Napoli entrenched as the first baseman, and Jonny Gomes and Daniel Nava splitting left field, there isn't much of a role for Carp.
"It hasn't been a shocker," said Carp. "I've been very blatant where I stand from the get-go about it. I need the opportunity to play. I need the opportunity to get some at-bats. There really hasn't been an attempt made here, and I just feel like there could be a better situation at this point."
Ian Browne is a reporter for MLB.com. Read his blog, Brownie Points, and follow him on Twitter @IanMBrowne. This story was not subject to the approval of Major League Baseball or its clubs.