Battling inconsistency, Bogaerts sits out finale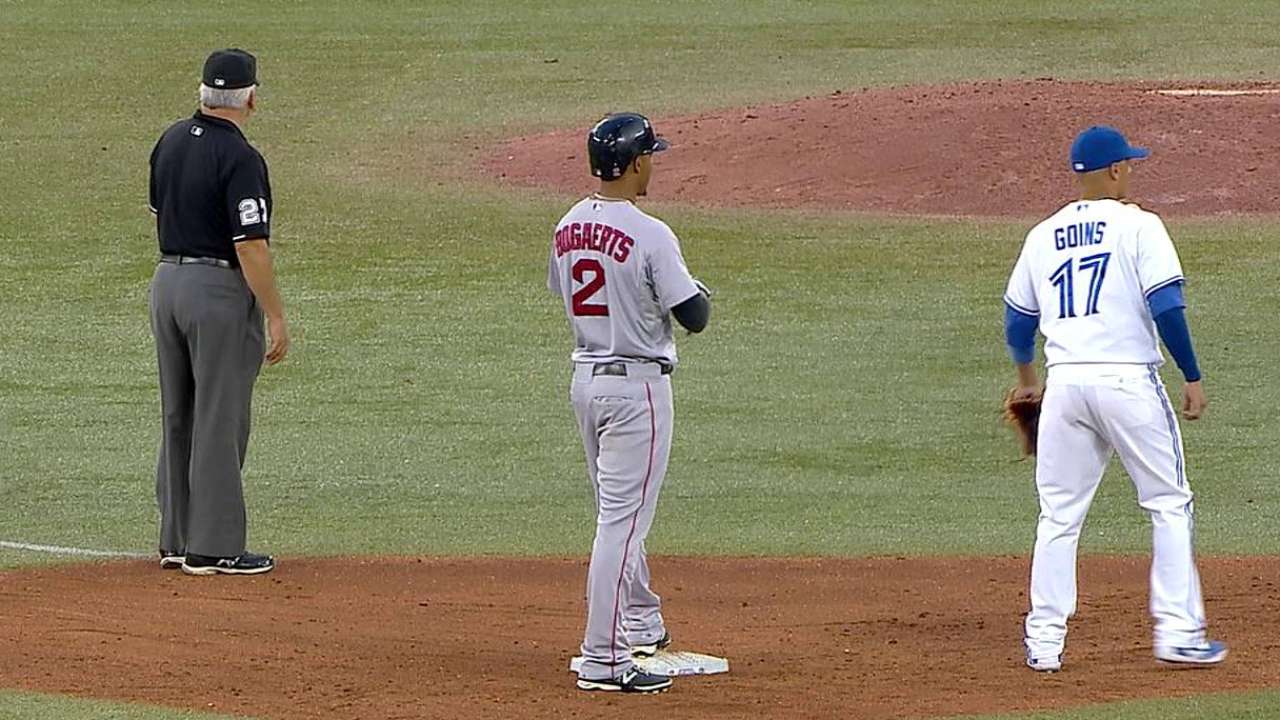 ST. PETERSBURG -- Though Red Sox third baseman Xander Bogaerts has shown more signs of life of late at the plate, he remains a bit inconsistent as he tries to work in some new mechanics.
For Sunday's finale against the Rays at Tropicana Field, Bogaerts was out of the lineup and Brock Holt made the start at third base.
What has manager John Farrell seen with Bogaerts of late?
"Trying to keep some momentum going with the adjustments he's continuing to work on daily," said Farrell. "We've seen it gain a little traction inside of a given game, but occasionally there's some reversion back to him being a little bit quick to the front side -- some of the same challenges that he's been facing for some time now."
Perhaps in a sign of how much things are weighing on him mentally, Bogaerts placed his helmet on the ground next to the plate after striking out on Saturday night, thinking he had ended the inning. There were actually only two outs.
"Kind of says that things might have been speeding up on him a little bit in that moment," said Farrell. "First and third situation, probably looking at it as a key moment in the game where he's trying to drive in a run. Obviously he lost track of the outs. I think [Saturday] was probably one of the first times, one of the few times we've seen him where the game situation, or what was unfolding inside it, maybe caused a little bit of a distraction to him. So, felt like today was a good day to give him a little bit of a breather."
Ian Browne is a reporter for MLB.com. Read his blog, Brownie Points, and follow him on Twitter @IanMBrowne. This story was not subject to the approval of Major League Baseball or its clubs.