Red Sox will be extra cautious with Craig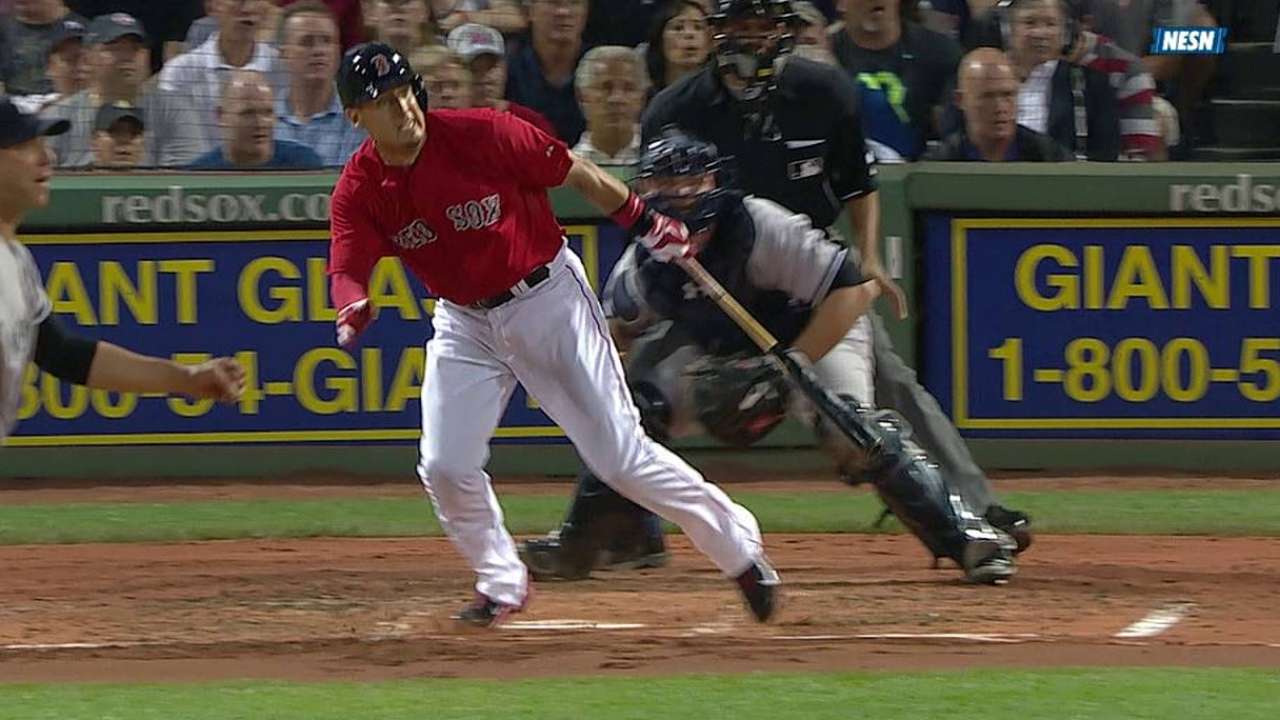 ST. LOUIS -- Though the Red Sox are looking forward to getting a closer look at outfielder Allen Craig, whom they acquired last week from the Cardinals, they don't want to rush him through his latest injury.
Craig was placed on the 15-day disabled list on Tuesday with a sprained left foot, and he won't be cleared to resume baseball activities until the club has a better handle on his condition.
"Because of what he went through last year, we're trying to be extra cautious, and so we're still working through that," said general manager Ben Cherington. "The long-term prognosis is very good. There's no concern about whether he's going to be OK to play and feel good and be completely healthy.
"It's just a question of making sure that we're not putting him in a position where he's compromised and maybe is at risk of doing something else by making up for what's going on in his foot. We're just working through that. I think part of the reason it was managed conservatively last year is because of where the Cardinals were; and based on where we are now, this is obviously a long-term proposition. We acquired him for a long time. We just want to make sure we get it right."
There's no timetable for Craig's return.
"He feels good," Cherington said. "He doesn't feel like he's that far away from playing. But we're just going to try to be methodical on this one, because he's new to the organization, because we're managing a new case and because there's a lot of information to digest. We just want to go through all of that before we make a decision on when he's going to play again."
Ian Browne is a reporter for MLB.com. Read his blog, Brownie Points, and follow him on Twitter @IanMBrowne. This story was not subject to the approval of Major League Baseball or its clubs.