Victorino feels like new man following surgery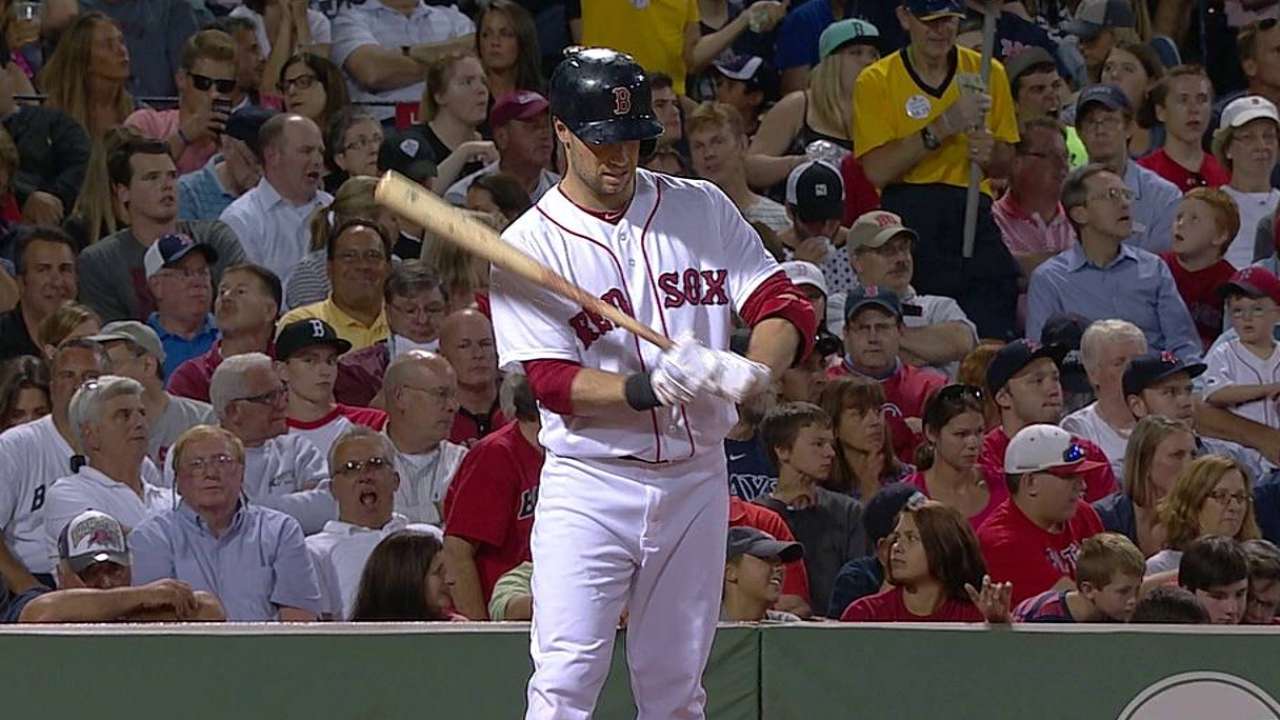 ANAHEIM -- Just three days after undergoing surgery on two discs in his back, Shane Victorino walked around the visitors' clubhouse on Friday at Angel Stadium chatting with teammates and acting his usual jovial self.
"I'm happy to see the guys and be around the clubhouse," said Victorino, who was decked out in a Hawaiian shirt and neon orange sneakers. "I want to be around the game I love."
After noted back specialist Dr. Robert Watkins performed the surgery on Tuesday in Los Angeles, Victorino said the shooting pain that ran down his legs because of the bulging discs is now gone.
Victorino's limited to just to walking for the next month and has been told not to bend, lift or twist his body. After that, he'll start back at square one on a core program.
"It's definitely something I have to get used to," Victorino said. "I'm always up and moving. I always have to remember that this is a process."
Limited to just 30 games this season because of hamstring and back injuries, Victorino hit .268 with two home runs and 12 RBIs.
Told the recovery period on his surgery will be between three to four months, Victorino expects to be ready for the start of Spring Training.
"I'm very confident that I can be the player I was before the injury. This is very new for me. I've never had this kind of major surgery. I woke up fresh and felt ready to go after the surgery," Victorino said. "My mindset is to be ready for 2015 and to have the best year I can."
Quinn Roberts is a reporter for MLB.com. This story was not subject to the approval of Major League Baseball or its clubs.