After striking out for third time, Napoli ejected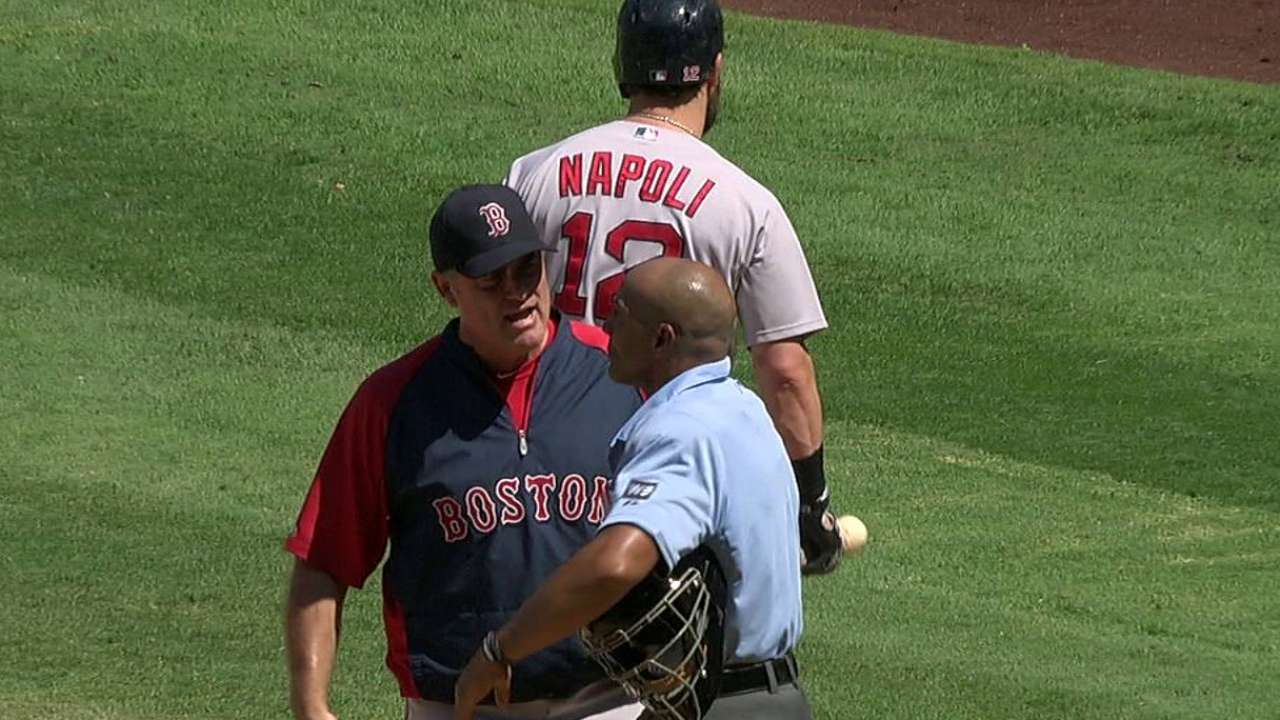 ANAHEIM -- Serving as the Red Sox's designated hitter in Sunday's 3-1 victory over the Angels, Mike Napoli was ejected in the eighth inning for arguing balls and strikes with home-plate umpire CB Bucknor.
After Yoenis Cespedes hit a three-run home run break a scoreless game, Napoli took a called third strike.
Napoli didn't agree with the call and began barking at Bucknor. As the two went back and forth, Napoli began to get more and more livid and was eventually thrown out.
Manager John Farrell came out to argue after Napoli's ejection in what became another heated argument.
"I disagreed with the call, that's about it," said Napoli after the game.
Quinn Roberts is a reporter for MLB.com. This story was not subject to the approval of Major League Baseball or its clubs.