Butler realizes life-long dream of playing in Majors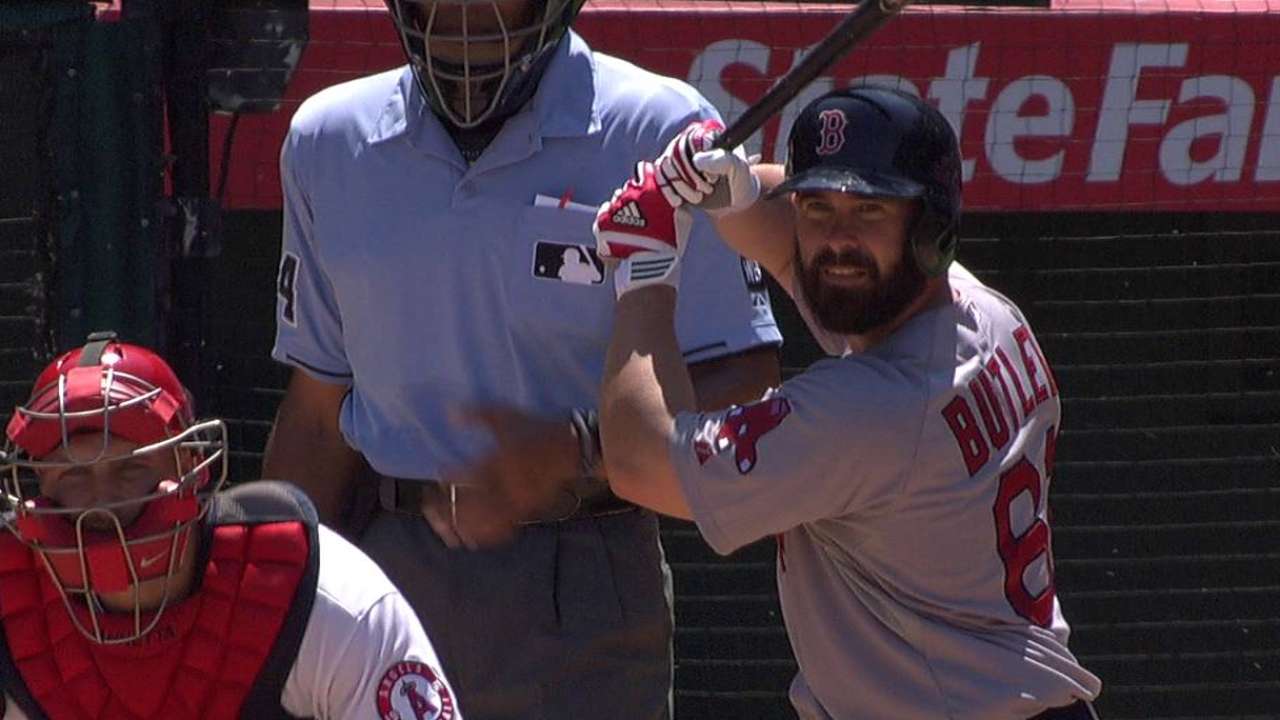 ANAHEIM -- In his long road to the Majors that began as an undrafted free agent, Dan Butler made his Major League debut behind the plate for Sunday's series finale against the Angels.
"I just wanted to make sure I caught the first pitch thrown to me," Butler joked after Boston's 3-1 victory. "After that, it was more of, 'What are we going to do to get this guy out and win the game?'"
Butler said around 15 extended family members were in the crowd Sunday afternoon to cheer him on.
"You can't put into words how much fun it was out there," said Butler.
A backup catcher out of the University of Arizona, Butler played in the Cap Cod Baseball League in 2009, before being signed by the Red Sox as an undrafted free agent and working his way through the team's farm system.
"Any time you look at a guy who gets to the big league's without ever being drafted, it has a different significance and more meaning to it," manager John Farrell said. "It points toward the individual having to go above and beyond with his work ethic and skills, along with his heart and desire."
Butler played an important role in Sunday's win by helping starter Rubby De La Rosa toss seven-plus innings and allow just one run. On the offensive end, Butler went 0-for-3 with one walk and two strikeouts.
"You throw seven shutout innings and you are doing something right," manager John Farrell said. "He's caught him before. They had some familiarity with each other coming into the game."
Butler did get a little overanxious in the fourth inning when he airmailed a throw to second that allowed Howie Kendrick to advance to third base.
Butler was called up Aug. 3 after the Red Sox placed veteran catcher David Ross on the 15-day disabled list.
"We felt coming out of Spring Training if a need were to arise, he'd be a guy we call upon," Farrell said. "He's always shown either in those settings in Spring Training or reports out of Triple-A the last two years that he's more than capable of handling a big league staff and running a big league game with his game calling."
Quinn Roberts is a reporter for MLB.com. This story was not subject to the approval of Major League Baseball or its clubs.