Cespedes likely to stay in left for rest of season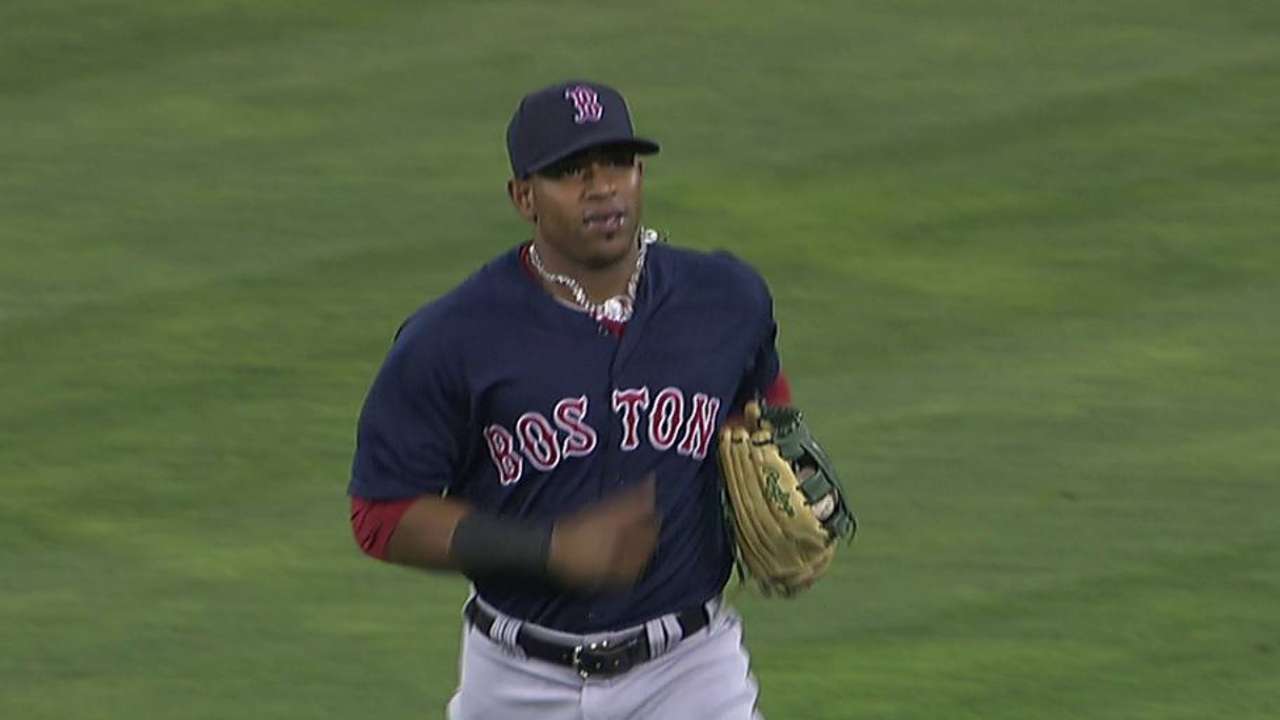 CINCINNATI -- The Red Sox have reversed course on their original plan of transitioning Yoenis Cespedes to right field this season.
Instead, manager John Farrell now seems content to keep Cespedes in left, and let Allen Craig settle into right when he returns from the 15-day disabled list.
Both players are already transitioning to a new team, so Farrell has decided it probably makes sense to let them play in their most comfortable spots defensively for the remainder of 2014.
Given the dimensions of Fenway, it might make sense to move them next season. Spring Training could be a more ideal to make that transition than in the middle of this season.
"We could make a switch right now or we could take the full advantage in Spring Training in a ballpark that's got the exact dimensions [of Fenway] where there's less of an emphasis than there would be in season. So we've got the ability to stay as we are for now," said Farrell.
The manager relied on input from both players before deciding to table the transition.
"The one thing through conversation with both guys is they're comfortable with the positions that they've played," said Farrell. "That's Yoenis in left and Allen in right. Now, we know the dimensions in our ballpark will have some bearing on our ultimate decision, but I think it's important for us right now to make sure that they transition and maintain a lot of that comfort. First and foremost, we've got to get Allen back on the field. And for the time being, and potentially the remainder of the season, we'll keep them in the positions they've played previous rather than switch them."
Ian Browne is a reporter for MLB.com. Read his blog, Brownie Points, and follow him on Twitter @IanMBrowne. This story was not subject to the approval of Major League Baseball or its clubs.