Red Sox would like to keep Bogaerts at short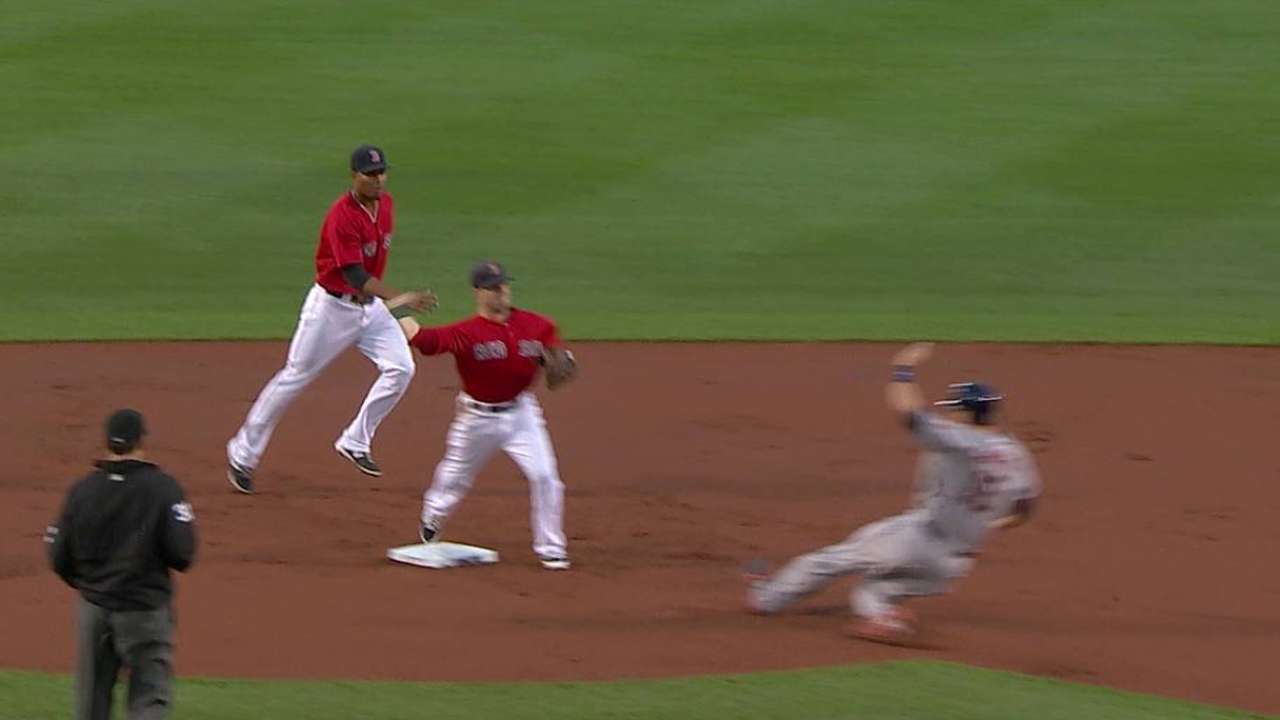 BOSTON -- Though Xander Bogaerts has had some obvious growing pains at shortstop during his rookie season, the Red Sox still think he can stay there in the coming years.
In other words, don't look for Bogaerts to again move to third base, as he did late last season and again for a stretch this season when Stephen Drew re-signed.
"Certainly we want to commit to a position," said general manager Ben Cherington. "I think because he went from shortstop to third base, I think there were more questions externally as to what his position was than we were asking internally. We never felt like he couldn't play shortstop.
"At the time [Drew was re-signed], we were trying to improve the team. Whether we did or not is a question you guys can ask yourselves. We felt going into the year that [Bogaerts] could play shortstop, we still feel that way, so now we're just getting an opportunity to see him play more there the rest of the year. I think there's certainly a feeling within the organization that he can play shortstop. I know that's what he wants to do, and he believes he can."
Cherington also backed what manager John Farrell said Monday about the team committing to keeping Bogaerts at the Major League level for the rest of the season, rather than optioning him, as was the case with Jackie Bradley Jr.
"You know, every player's different. I can just tell you, in our minds, this is where he needs to be," said Cherington. "We want him to be our shortstop for the rest of this season and allow him to work through what he's working through. Every player has different circumstances. We just feel this is where Xander needs to be right now."
Ian Browne is a reporter for MLB.com. Read his blog, Brownie Points, and follow him on Twitter @IanMBrowne. This story was not subject to the approval of Major League Baseball or its clubs.