Ortiz's numbers belie his age, Boston's standing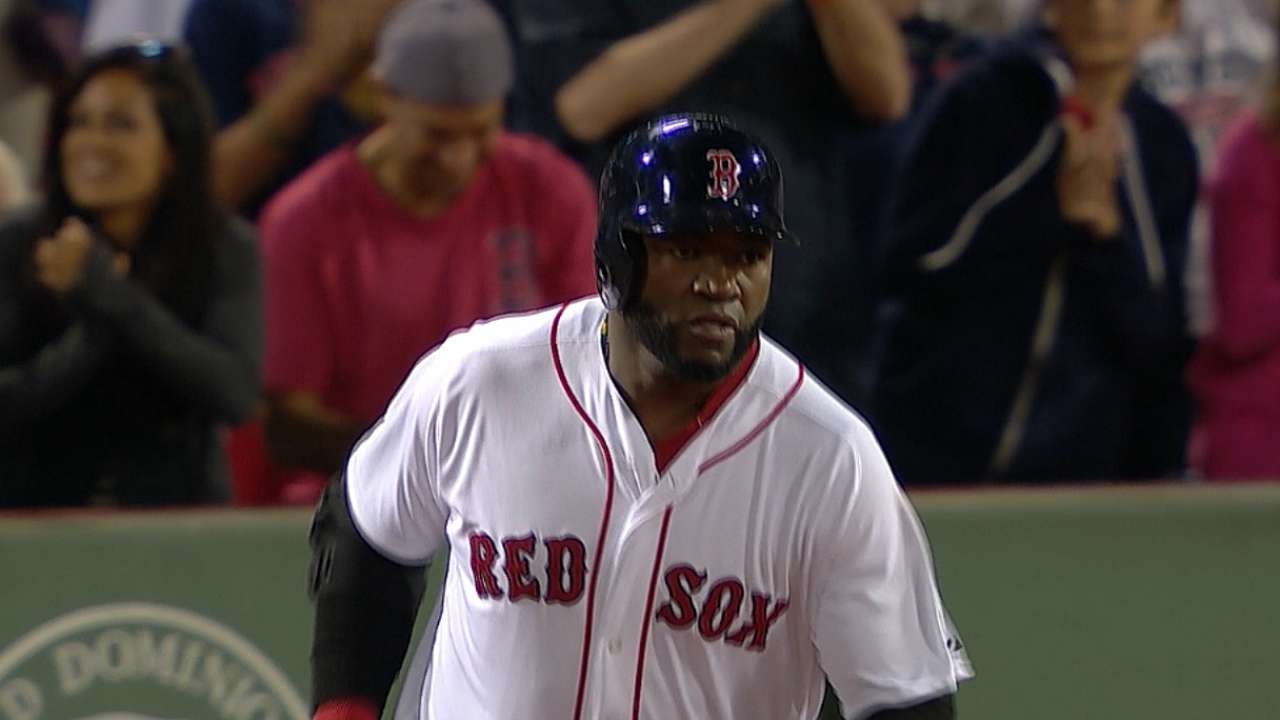 BOSTON -- With a torrid David Ortiz out of the lineup on Thursday, there's a chance to reflect on what the slugger has done of late, and all season.
For starters, consider that Ortiz reached base four times in each of the last three games against the Angels, turning in an aggregate line of 8-for-10, with four walks and two homers.
No Red Sox player had reached base four times in three straight games since Johnny Damon from June 3-5, 2002.
To Ortiz, however, the streak didn't really feel like anything out of the ordinary.
"I thought that was just what you guys watched in the World Series. Didn't I do the same thing then?" said Ortiz.
Ortiz was referring to his utter destruction of the Cardinals last fall, when he hit .688 with a .760 on-base percentage and 1.948 OPS.
"There's no magic for this, remember that," said Ortiz, who rested on Thursday with the Red Sox in the middle of a stretch of 17 games without a day off.
What people might not know about Ortiz is the type of work he is doing behind the scenes to be able to hit at such a high level at the age of 38.
"Every day before BP, when you watch him work out, [you see the] reason he's able to maintain some level of durability," said manager John Farrell. "He works his tail off."
The fact that Ortiz led the Majors with 93 RBIs entering Thursday was fairly astounding when you consider the Red Sox are last in the American League in runs scored.
Ortiz could become just the second Major Leaguer to lead the league in RBIs for a team that finished last in runs scored. The first is Wally Berger, who had 130 in 1935 for the Boston Braves.
"He's having a landmark year," said Farrell.
Ian Browne is a reporter for MLB.com. Read his blog, Brownie Points, and follow him on Twitter @IanMBrowne. This story was not subject to the approval of Major League Baseball or its clubs.