Farrell offers suggestions to improve expanded replay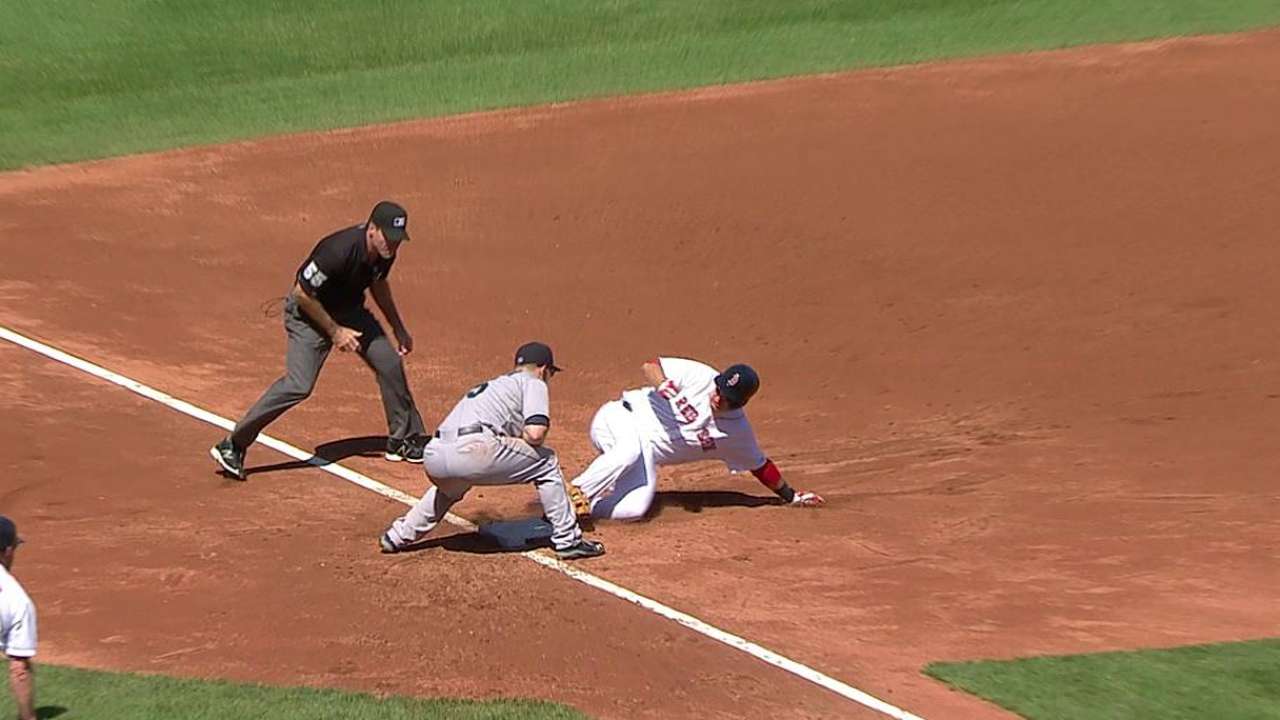 TORONTO -- Red Sox manager John Farrell said he agrees with the spirit of Major League Baseball's replay review rules, but he'd like to see at least one change for the 2015 season.
Speaking to reporter's prior to Monday's series opener against the Blue Jays at Rogers Centre, Farrell said the league should consider having one designated official, separate from the umpiring crew, decide which plays merit a review.
"I think that would be the most objective and most consistent," Farrell said.
Farrell said there continues to be confusion about which plays are reviewable and which ones aren't. He found it interesting that Joe Maddon protested the Rays-Blue Jays game on Saturday based on the rules of an instant replay.
"There's still some clarity to be had, even to date," Farrell said. "There's been some recent plays where we've been informed a certain part of a play isn't reviewable, then it's reviewable."
Still, Farrell said he agrees with the end goal of the replay review system.
"I'm in full agreement of the spirit of the use of instant replay, and that's to get the calls right, and yet we're still working through the first year of usage," he said.
Jamie Ross is an associate reporter for MLB.com. This story was not subject to the approval of Major League Baseball or its clubs.