Ortiz's foot better, but held out of starting lineup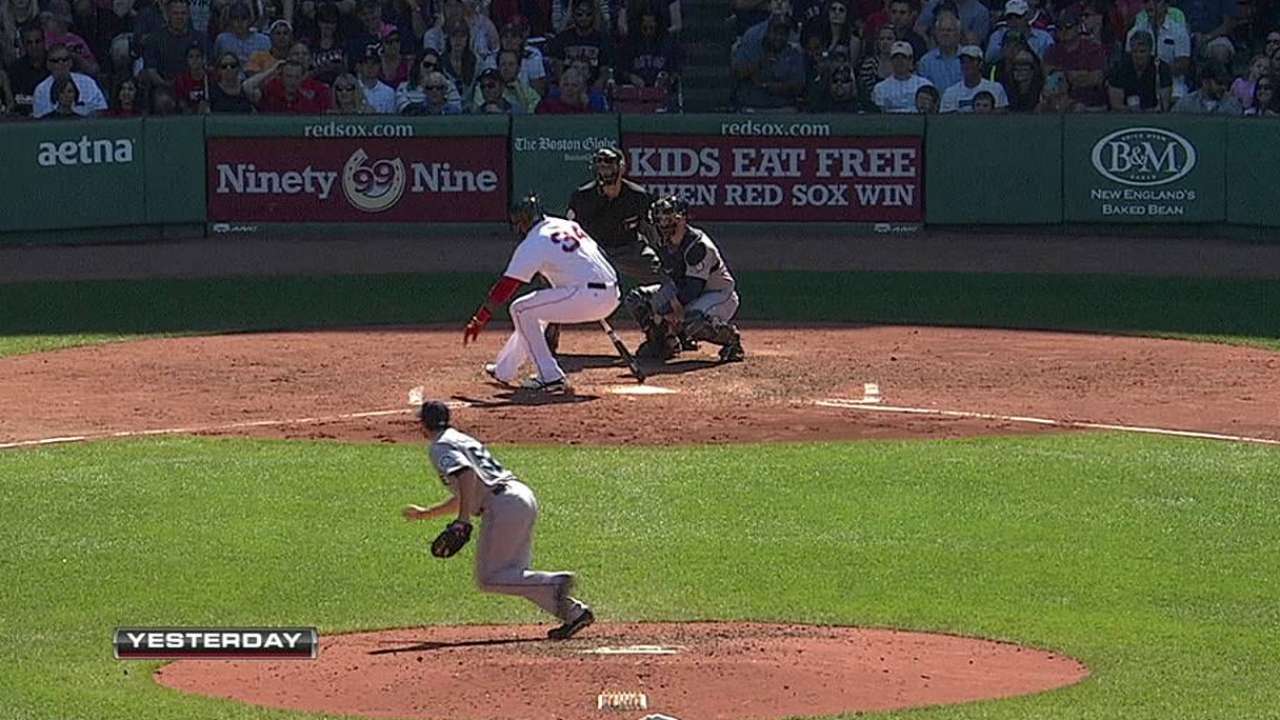 TORONTO -- The bruise on David Ortiz's right foot kept him out of the lineup in Monday's series opener against the Blue Jays, but the Red Sox slugger said he felt lucky to have escaped with only a day-to-day injury.
Ortiz fouled the ball off the top of his foot in the fourth inning of Sunday's game against the Mariners, causing him to drop to the ground in pain. Ortiz remained in the game until the sixth inning, but he wasn't able to continue beyond that point.
Big Papi said on Monday he's feeling a lot better, especially considering he thought his foot was broken.
"I think I got away with [something] right there," Ortiz said. "That ball I hit off my foot -- I hit the ball off my foot all the time -- but I think that was like the worst I've ever hit a ball of my foot. I went down to the ground. It was a pitch that was cutting in, so it felt like the same velocity that the pitch was coming in was the same or more than hit my foot. That's why it hurt so bad."
Ortiz said the foot swelled up pretty bad overnight, but after taking anti-inflammatory medication after breakfast and getting a few more hours of sleep, the swelling had gone down.
Despite that improvement, Ortiz said he wouldn't be available on Monday in any capacity because he's not able to hold much weight on it.
"He's not in the lineup, he's not taking [batting practice], but hopefully with another 24 hours, there's a likelihood he would come back tomorrow," manager John Farrell said.
Ortiz will be a noticeable absence from the Red Sox's lineup in Toronto. Ortiz is 18-for-37 in his past 11 games despite Boston's current slump, and he holds the record for most home runs by a visiting player at Rogers Centre with 37.
Jamie Ross is an associate reporter for MLB.com. This story was not subject to the approval of Major League Baseball or its clubs.