Bogaerts feeling better, set to rejoin club this weekend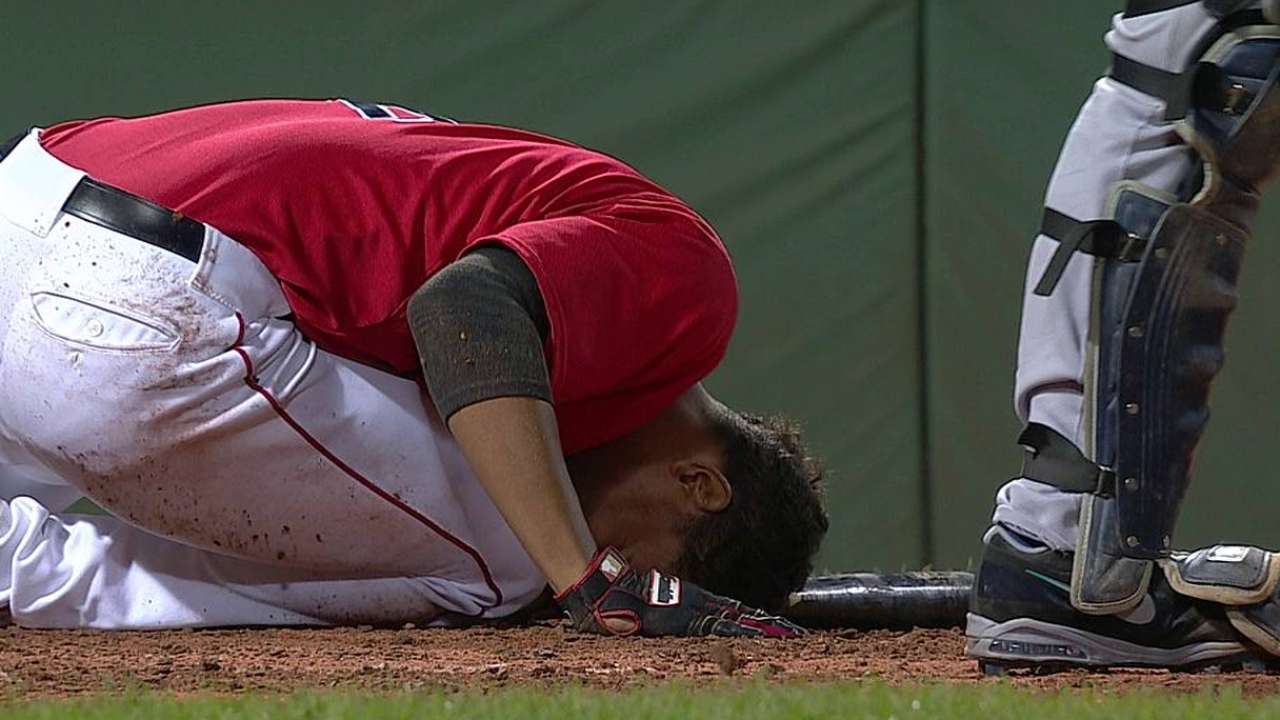 TORONTO -- Xander Bogaerts is symptom free and should be ready to rejoin the team this weekend at some point during the Red Sox series vs. the Rays, manager John Farrell said on Tuesday.
"He's had a good day to day," Farrell said. "He's come in and he's pretty much feeling symptom free, so we'll go through the next steps to get approval from MLB."
Bogaerts was placed on the seven-day concussion disabled list retroactive to Saturday. He suffered the injury after being hit by a pitch in the head by Felix Hernandez on Friday night. Bogaerts is eligible to come off the DL for the second match of the Red Sox's three-game series against the Rays in St. Petersburg.
Farrell said once Bogaerts gets medical clearance, he'll start ramping up his physical activities, although there will still be some hoops to jump through before he can be activated.
"Exertion test, [and an] exam by our own doctors that has to be submitted for approval by the association and MLB to be signed off on. It's pretty stringent protocol in place," Farrell said.
Jamie Ross is an associate reporter for MLB.com. This story was not subject to the approval of Major League Baseball or its clubs.