Despite struggles, no plans to shut down Koji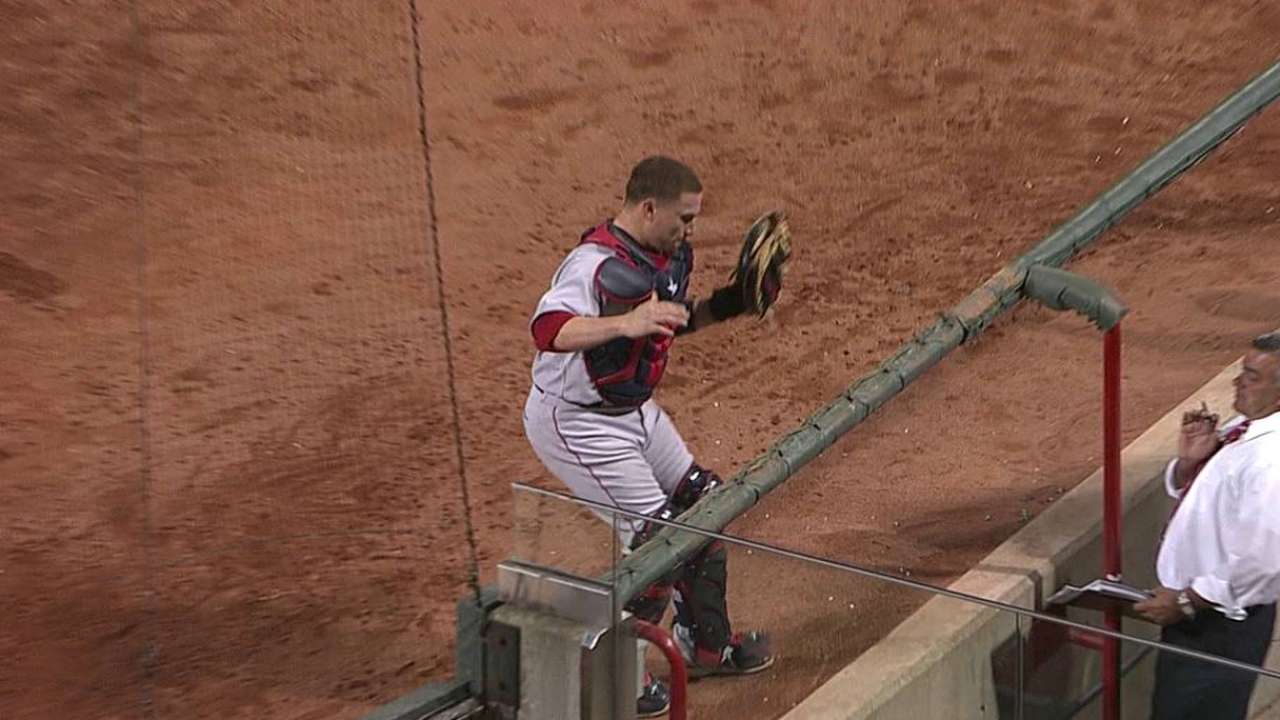 TORONTO -- Manager John Farrell said there are no plans to shut down Koji Uehara despite the closer's recent struggles.
Uehara recorded his second blown save in as many games on Monday in the Red Sox's 4-3 win over the Blue Jays, prompting questions about whether or not the right-hander is experiencing fatigue.
"He's gone through a bit of a stretch where he hasn't been as efficient or effective as we're accustomed to seeing," Farrell said on Tuesday. "But that does not take away our belief or confidence in him."
Uehara has thrown 134 1/3 regular-season innings since the beginning of 2013, the highest combined total of any back-to-back seasons in his six-year Major League career. He also worked an additional 13 2/3 innings in Boston's run to the World Series last year.
Still, Farrell said Uehara has not reported any symptoms of fatigue following his regular throwing program. However, Farrell acknowledged that because of Uehara's workload the past few seasons, he could be tiring.
"We realize that he's thrown a lot for us. We're not going to apologize for playing a full month extra last year, so if there is some residual effects, it's possible," Farrell said. "And he's thrown some high-leverage innings for us this year."
Uehara has blown four saves this season. He's allowed seven earned runs over his last four outings (3 1/3 innings) after a span of 13 appearances without giving up a run.
Although he was the winning pitcher Monday, Uehara allowed a game-tying, two-run double to Edwin Encarnacion in the bottom of the ninth. Uehara had an unusually bad night against the Mariners on Friday, surrendering five runs over two-thirds of an inning with a walk and five hits.
Jamie Ross is an associate reporter for MLB.com. This story was not subject to the approval of Major League Baseball or its clubs.