Farrell leaning toward implementing six-man rotation
Optioned to Class A on Saturday, Ranaudo likely to be among group of starters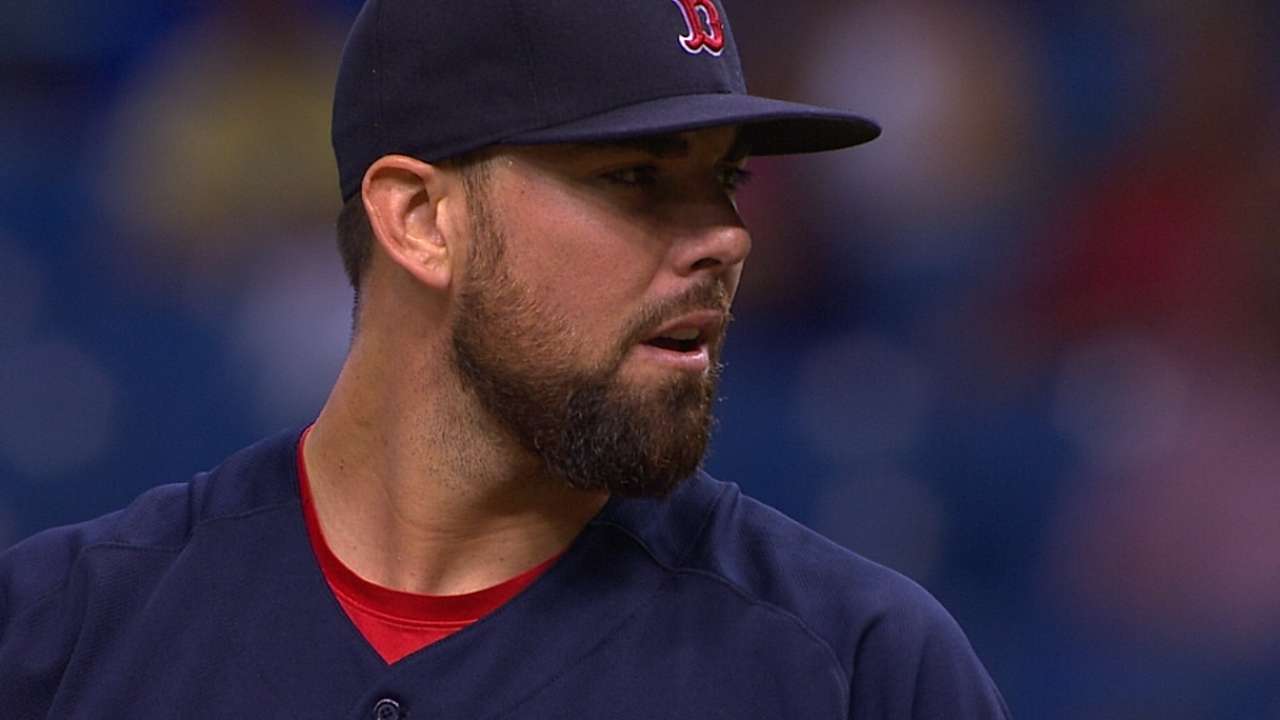 ST. PETERSBURG -- Red Sox manager John Farrell expects to go to a six-man rotation as early as next week.
And even though Anthony Ranaudo was optioned to Class-A Greenville on Saturday to make room for the return of shortstop Xander Bogaerts, the young right-handed prospect is expected to be one of the six starters Farrell deploys.
With Greenville's season ending Monday, the same day Major League rosters are expanded, the Red Sox can then bring Ranaudo right back in the fold.
Ranaudo defeated the Rays on Friday night, giving him three wins in as many starts.
Look for Ranaudo to start at Yankee Stadium on Wednesday or Thursday.
"We may look at going to a six man rotation just to build in an added day of rest," said Farrell. "How we then factor in the off-day that's coming after that, we can adjust again and go back for a turn through and not get too far removed from a previous start. There's quite a bit of possibility we'd go to a six-man rotation."
Part of the reasoning behind that is that the Red Sox have a number of young pitchers in the rotation at the moment who are approaching career highs in innings, including Brandon Workman, Allen Webster, Rubby De La Rosa and Ranaudo.
Workman was optioned to Triple-A last week, but he could return at some point next week to become the sixth man in the rotation.
Ian Browne is a reporter for MLB.com. Read his blog, Brownie Points, and follow him on Twitter @IanMBrowne. This story was not subject to the approval of Major League Baseball or its clubs.