Ranaudo likely to stay in rotation rest of season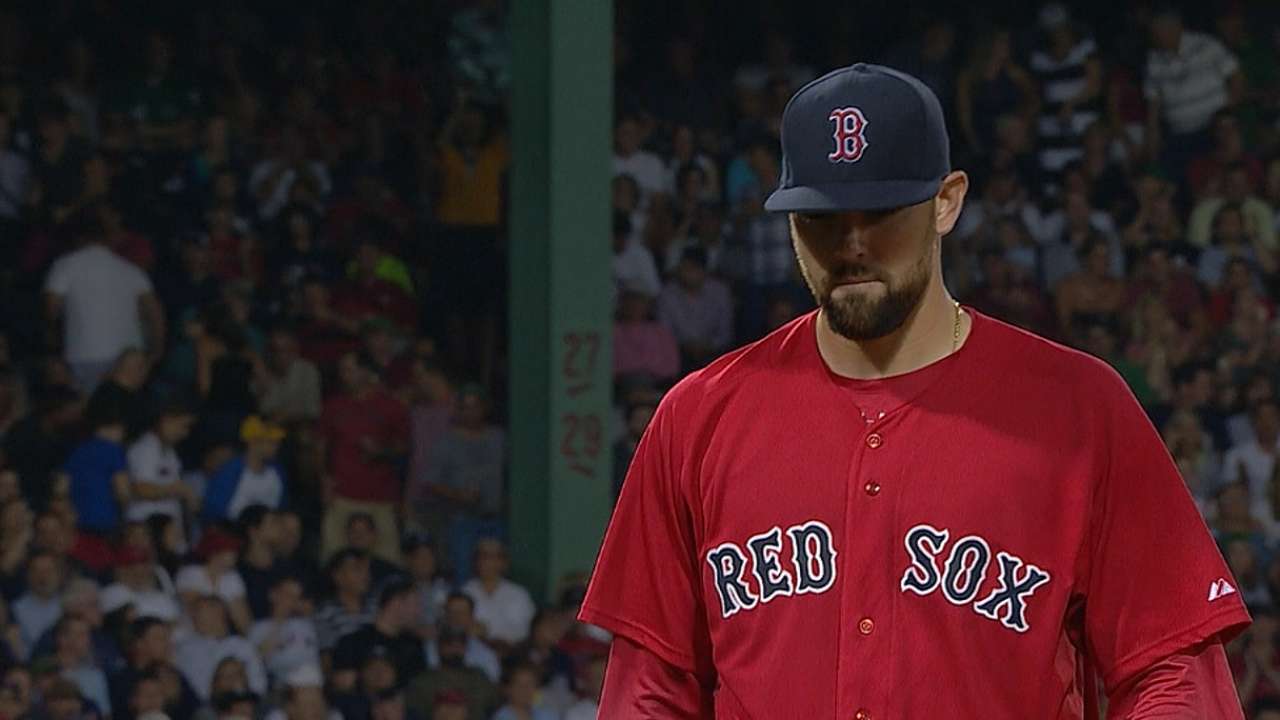 NEW YORK -- Anthony Ranaudo already experienced the thrill of beating the Yankees, the team he rooted for as a kid, in his Major League debut on Aug. 1.
On Wednesday, the New Jersey native will get another night to savor, as he pitches for the first time in Yankee Stadium.
Ranaudo was recalled from Triple-A Pawtucket for the fourth time on Tuesday in advance of the start. This time, he is expected to remain in Boston's rotation for the remainder of the season.
"I'm trying not to think about that," said Ranaudo, who is ranked the club's No. 5 prospect. "Whenever they ask me to take the mound, I'm just going to go out there and focus on that start. I've done a pretty good job mentally this year of focusing on the things I can control. Wherever my start is, or whenever it is, I'll take the ball and just be aggressive and stick to my strengths."
The righty won his first three starts in the Majors, and the Red Sox look forward to watching him try to build off this momentum.
"The one thing that has been consistent in the three outings he's made for us is maybe the handling the environment, the handling of the situation in the Major League setting," said manager John Farrell. "He's not deviated away from what has made him successful prior to getting here and it's been encouraging to see the use of his fastball, which his secondary pitches clearly play off of that."
The Red Sox will bring another pitcher up from the Minors to start Thursday's game in Brandon Workman.
Farrell will deploy a six-man rotation for the foreseeable future, perhaps for the rest of the season.
Dan Butler was also added to the roster on Tuesday to be a third catcher.
Ian Browne is a reporter for MLB.com. Read his blog, Brownie Points, and follow him on Twitter @IanMBrowne. This story was not subject to the approval of Major League Baseball or its clubs.