Winter ball might be in cards for slumping Middlebrooks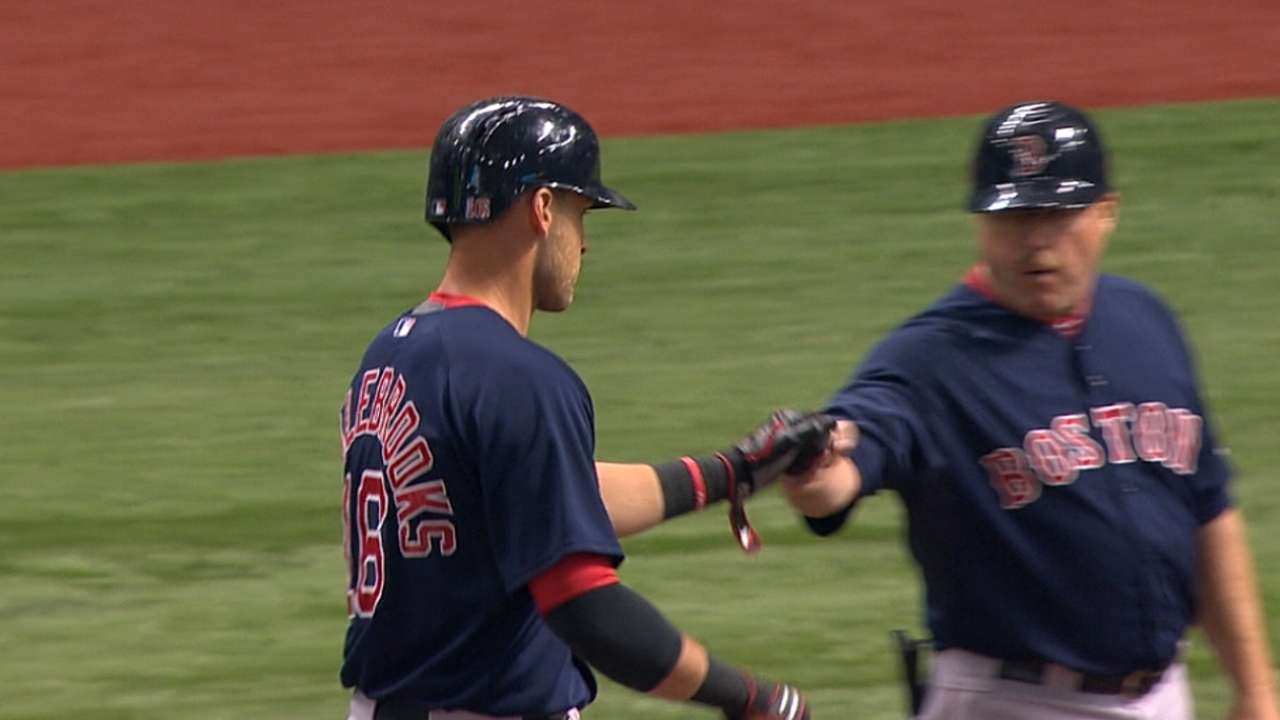 NEW YORK -- A day after Will Middlebrooks might have hit rock-bottom, striking out looking four times and making an error, it was revealed that the third baseman might play winter ball.
"We're at that time of the year where winter ball teams are trying to fill spots, so we're having those conversations," said general manager Ben Cherington. "There are a number of guys, Will would be one, that we think would benefit from it."
Middlebrooks has struggled with injuries and performance the past two seasons. Following his 0-for-5 performance on Wednesday, his batting average was down to .183 in 164 at-bats this season.
Striking out looking four times in one game was indicative of how much Middlebrooks is struggling at the moment. He was not in the lineup on Wednesday night vs. the Yankees.
"I think there's been times when he's trying to think along with a given pitcher and anticipating a certain kind of pitch and a certain location and it's not quite there," said manager John Farrell. "At times, that might be the reason why he's not pulled the trigger on some pitches. The early work, the work routine, that all remains consistent. It's a matter of doing it in-game."
Perhaps getting some of the at-bats in the winter that injuries prevented him from getting in the spring and summer might benefit Middlebrooks.
"It would be beneficial, I think, to make up for some at-bats that might not have been there," said Farrell. "He did get some regular at-bats while he was on a rehab assignment. But yeah, there have been a number of at-bats missed here this year."
After a strong rookie season in 2012, Middlebrooks has been unable to have any kind of consistent success.
"I'm sure it's frustrating for him and frustrating for us to some degree, because we know he has the talent to perform better," said Cherington. "He's got the ability to do that. The staff is trying to find ways to unlock that, and he's trying to find ways to unlock that. It hasn't happened yet. So he's got to find himself as a Major League hitter. We believe he will at some point, but there's obviously a ways to go."
Ian Browne is a reporter for MLB.com. Read his blog, Brownie Points, and follow him on Twitter @IanMBrowne. This story was not subject to the approval of Major League Baseball or its clubs.