Castillo impressing with attitude, work ethic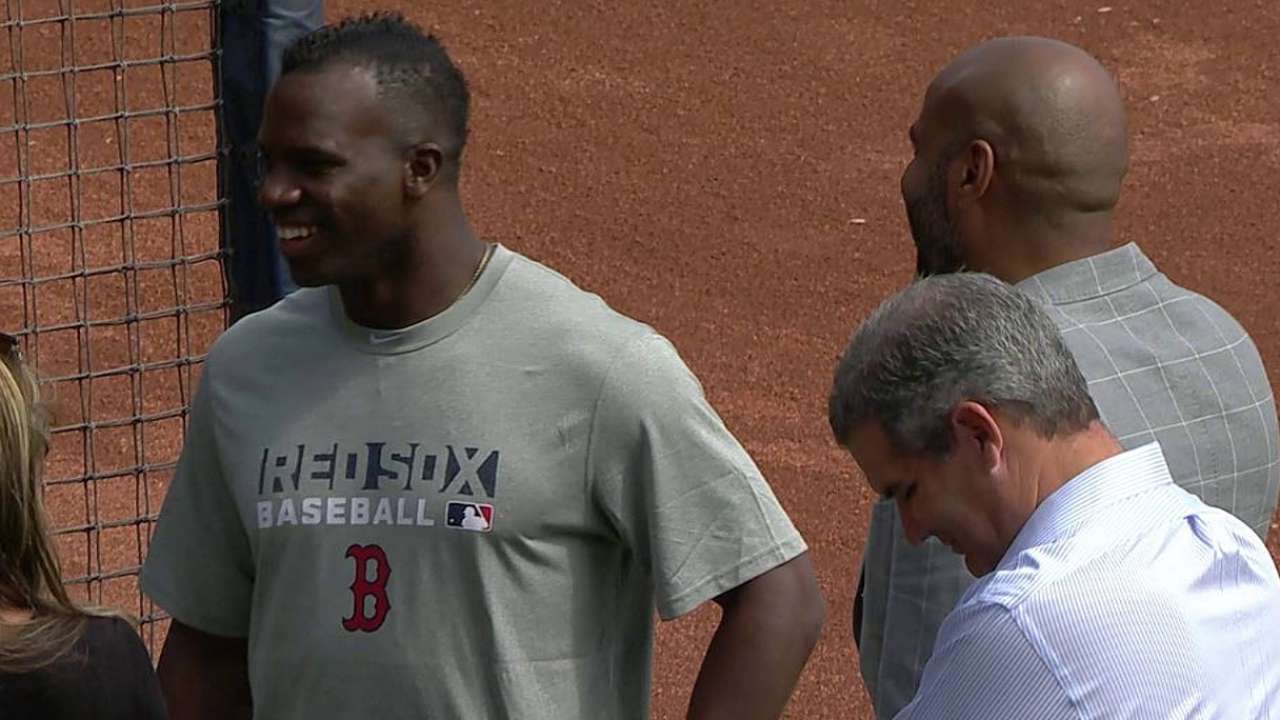 NEW YORK -- Rusney Castillo, who went 1-for-3 in a playoff game for Double-A Portland on Wednesday, has impressed the Red Sox with his attitude and work ethic over the past couple of weeks.
"Reports have been very good since he reported to Fort Myers," said general manager Ben Cherington. "He's working hard. Attitude has been great. Soaking stuff in. Soaking all the information in, and obviously he's had a handful of at-bats and we know it's been a while since he's had a lot of game activity. He needs at-bats. We're going to try to put together as many as we can for him."
Cherington said that Castillo will remain with Portland throughout their best-of-five playoff series against Binghamton, which opened on Wednesday.
The club will evaluate Castillo's next step once that is over. The expectation is still that Castillo will play for the Red Sox at some point during September.
"Barring something unforeseen, we'd like to see him in Major League action during this month," said Cherington. "We'll try to take advantage of whatever Minor League games we have left."
Whether or not Castillo plays winter ball could depend on paper work.
"He's got his work visa now, which frees him up to play games in the states," said Cherington. "At some point there's another step which would allow him to travel freely internationally, and it would depend on when that next step comes. If that next step doesn't come before this winter, then either Arizona or Puerto Rico would be an option, but we haven't even had that conversation yet. We just want to let him get comfortable playing some games first and give him a full assessment before we talk about that."
Ian Browne is a reporter for MLB.com. Read his blog, Brownie Points, and follow him on Twitter @IanMBrowne. This story was not subject to the approval of Major League Baseball or its clubs.