Sox think mechanical adjustments will cure Craig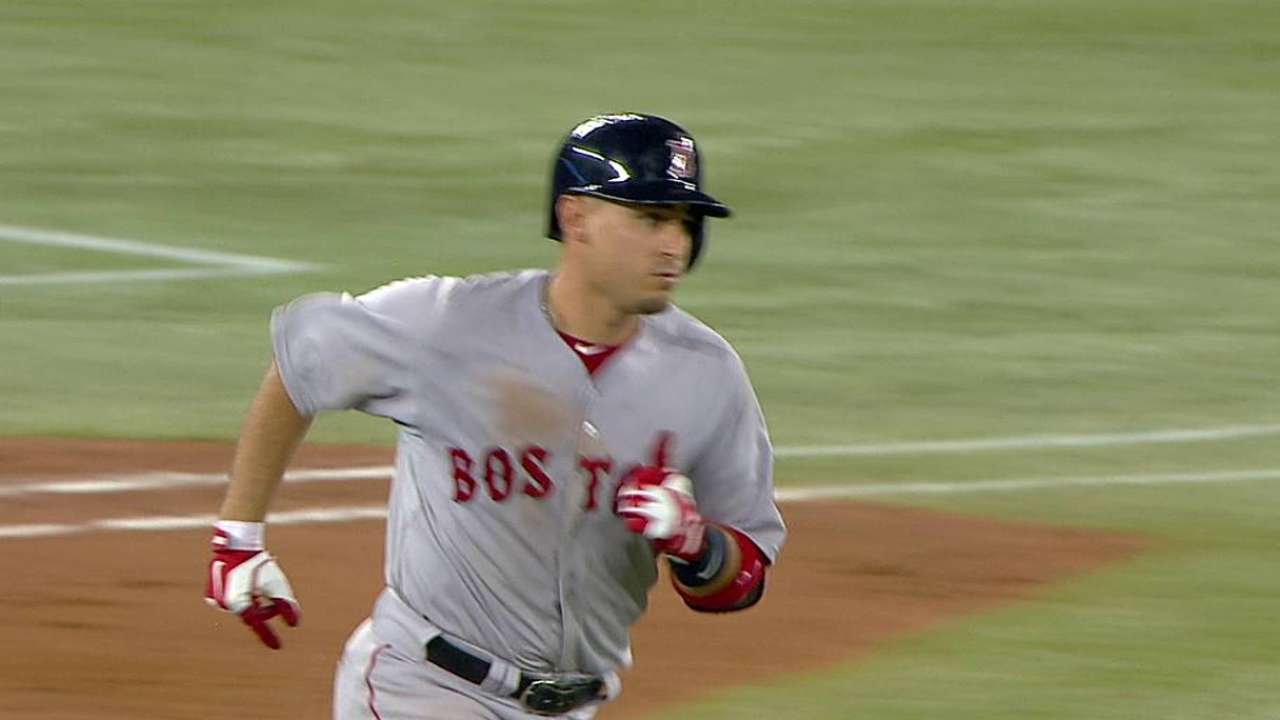 NEW YORK -- Though Allen Craig has been unable to find a groove since being acquired by the Red Sox on July 31, the club doesn't believe his struggles are related to the troublesome left foot woes he had late last season.
At this stage, it doesn't appear Craig will need surgery to repair his foot, something manager John Farrell had left open as a possibility a few weeks back.
"At this point, no," Farrell said. "The comment at the time was if he experienced any further discomfort, any physical ailments ... which he has not experienced. And despite some of the struggles he's had offensively, Allen doesn't use the previous injury as an excuse. We're working through some things fundamentally to try to get him on track. This isn't a matter of us focusing on something physical where it's going to need a repair, at least in this conversation here now."
In Wednesday night's game against the Yankees, Craig struck out four times. Through his first 10 games with the Red Sox, Craig hit .111 with a homer and two RBIs.
"Right now, with his setup, he's getting pitched in quite a bit and it's caused him to commit to some pitches early, and when some breaking balls have shown up, that's where some of that early commitment has resulted in a check swing or expanding the plate away and down and off the plate," said Farrell. "We're just trying to get him back to some consistent at-bats and timing."
Ian Browne is a reporter for MLB.com. Read his blog, Brownie Points, and follow him on Twitter @IanMBrowne. This story was not subject to the approval of Major League Baseball or its clubs.