Cecchini, Barnes power PawSox past Chiefs
Triple-A club one win away from International League championship series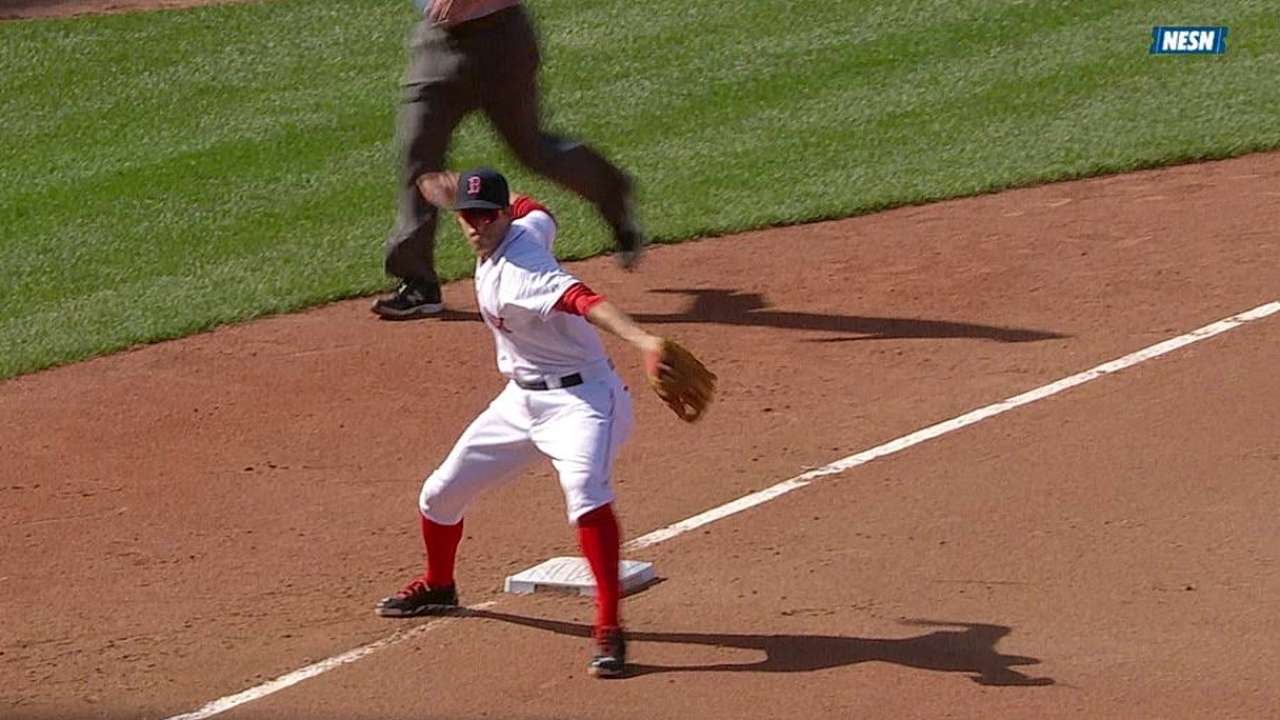 Third baseman Garin Cecchini collected four hits and right-hander Matt Barnes threw seven scoreless innings Thursday, as Triple-A Pawtucket defeated Syracuse, 8-2, in Game 2 of their International League semifinal series.
Pawtucket also won Wednesday and is now one victory away from clinching a spot in next week's championship series.
Cecchini, the Red Sox's No. 4 prospect, finished the night 4-for-4 with a triple, two runs and two RBIs. It was his first four-hit game since April 8, 2013.
Shortstop Devan Marrero and first baseman Travis Shaw, the Red Sox's Nos. 11 and 19 prospects, respectively, also helped lead the offense Thursday. Marrero went 2-for-4 with a double and an RBI, while Shaw doubled and scored twice.
The run support was more than enough for Barnes, the Red Sox's No. 12 prospect. He struck out six batters, walked none and held Syracuse to three hits. He threw 101 pitches and earned the victory.
Thursday's victory had much less late-inning drama than Pawtucket's win in Game 1. Cecchini, ranked No. 58 on MLBPipeline.com's Top 100 Prospects list, also starred in that game, delivering a bases-loaded, walk-off single in the 10th inning to give Pawtucket a 2-1 victory.
Pawtucket now takes its 2-0 lead in the semifinals on the road, as the best-of-five series moves to Syracuse on Friday for Game 3. The game, which begins at 7 p.m. ET, can be seen on MiLB.TV. Games 4 and 5, if necessary, will also be played in Syracuse.
Teddy Cahill is a reporter for MLB.com. Follow him on Twitter at @tedcahill. This story was not subject to the approval of Major League Baseball or its clubs.